Sports
In the real world, rich get richer
Tue., April 12, 2005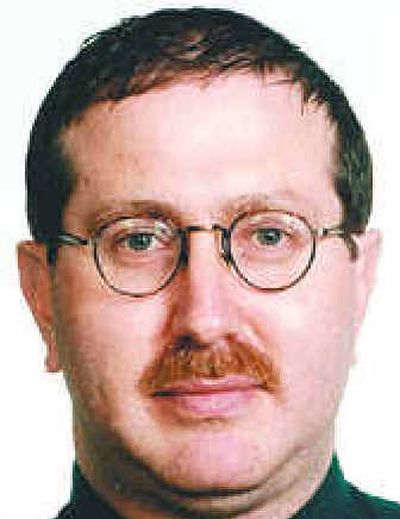 Sports is all about money. But let's talk real moolah for a moment: Martha Stewart, despite her prison term last year, became a billionaire for the first time and, according to Forbes magazine, 14 of the world's 200 richest people live in California.
What does this tell us, sports fans?
Rule No. 4 of Life in America: The bigger your boo-boo, the bigger your benefit.
Rule No. 7: Thar's gold in them thar Hollywood Hills.
Among my fellow Golden Staters, Kirk Kerkorian, Sumner Redstone, Charles Schwab, George Lucas and Steven Spielberg, all made the billionaires' club.
Me? I've got a Costco card.
Speaking of money – and, by the way, Bill Gates is the world's richest human for the 11th consecutive season with a net worth of $46.5 billion – most other Americans need a little extra pocket change this time of year, so, as is our tax-week custom, we present an expanded $1.25 Ask The Slouch Cash Giveaway:
Q. You wrote recently that Phil Jackson will not return to coach the Lakers, but my sources say he might. What gives? (Donald May; Oakland, Calif.)
A. You have sources? What are you, rooming with Andy Katz? Heck, I don't have sources. I was just rendering an opinion sloppily formulated one night while watching "Talk Sex with Sue Johanson" on Oxygen TV.
Q. Where does the NHL go from here? (Stephen Brophy; Sycaway, N.Y.)
A. If I were them, I'd drive up the Pacific Coast Highway, turn left at the Marie Callender's near the tree stump and enjoy the view from Big Sur.
Q. You act the part of a Couch Slouch, but I have a feeling you are in reality a jet-setting, dinner-partying, dance-clubbing lothario. How would you honestly characterize yourself, socially speaking? (Linda Kaye; Fond du Lac, Wis.)
A. At the moment, I am between marriages.
Q. Who is buried in Grant's tomb? (Pete Smith; Hoffman Estates, Ill.)
A. I'm not falling for that one again.
Q. I've noticed that you haven't appeared on "PTI" for a long time. Are Kornheiser and Wilbon worried that you will tarnish their reputation as sportswriters by associating with a gambling divorcee who drinks? (Robert Kennedy; Glenwood, Md.)
A. Kornheiser lives in a world above and beyond the rest of us and doesn't bother with such trivial matters, and Wilbon likely is not aware that I've ever been on the show. Besides, both of them are playing golf at this very moment.
Q. How much of the Masters do you generally watch? (Burt Gilliam; West Mifflin, Pa.)
A. Well, I'm a big fan of commercials, so I have to limit my CBS viewing from Augusta National to about four minutes per hour.
Q. The weekly question/answer segment is by far the best part of your column. Have you ever considered eliminating your commentaries altogether? (Bill Lehky; Strongsville, Ohio)
A. I guess if I didn't have cutting and caustic readers, I wouldn't have any readers at all.
Q. I would like you to finish the following question, which I heard was actually on the new SATs: Mark McGwire is to steroids as Norman Chad is to [blank]. (Scott Swyres; Tracy, Calif.)
A. Acid reflux.
Q. Jose Canseco once had a ball bounce off his head for a home run. If Barry Bonds had a ball bounce off his head for a home run, do you think it would make McCovey Cove? (Ryan Dappen; Pittsburgh)
A. When people asked a baseball question in the old days, it would be, "Who do you think will win the pennant?" or "Can Tony Gwynn hit .400?"
Q. Will the ritual violence of male-dominated sports be over as we know it when the Mayan Calendar ends on the winter solstice of 2012? And will I then be praised for keeping my Ricky Williams jersey in mint condition? (Brian Caldwell; Everett, Wash.)
A. You may not be praised, but you'll be proud of the buck-and-a-quarter you earned here.
Q. How do you explain Riddick Bowe, at 37 years of age and 280 pounds, returning to the ring? (Gerald Lutz; Columbia; S.C.)
A. I assume he needs the money. It's also possible he's developed a sweet tooth for smelling salts.
Q. The creation-vs.-evolution debate is heating up again. Which theory of the origin of life do you think best explains ESPN's "Around the Horn"? (Glenn Springstead; Columbia, Md.)
A. Pay the man, Shirley.
Q. With today's tight economy, the $1.25 might overstep your budget from time to time. Would you publish this question if I agreed to renegotiate it down to 95 cents? (Jay Roseman; Lyndhurst, Ohio)
A. Pay the man 95 cents, Shirley.
Q. What do you list as "occupation" with the IRS? (Paul Lowe; Derwood, Md.)
A. Occupation? Heck, I haven't filed a tax return since 1987.
Local journalism is essential.
Give directly to The Spokesman-Review's Northwest Passages community forums series -- which helps to offset the costs of several reporter and editor positions at the newspaper -- by using the easy options below. Gifts processed in this system are not tax deductible, but are predominately used to help meet the local financial requirements needed to receive national matching-grant funds.
Subscribe to the sports newsletter
Get the day's top sports headlines and breaking news delivered to your inbox by subscribing here.
---