News > Spokane
Senate kills bill covering stem cell research
Tue., April 12, 2005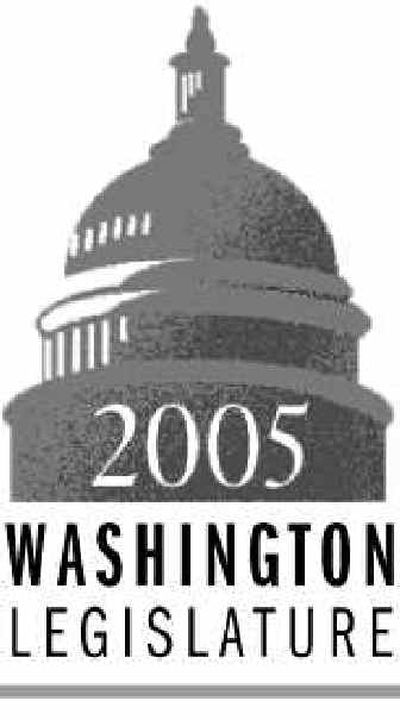 OLYMPIA – After days of delay, the Senate killed a bill Monday that would regulate stem cell research, with two Republicans who originally supported the measure jumping back to join their caucus.
Senate Minority Leader Bill Finkbeiner, R-Kirkland, was the lone Republican to vote in support of the bill, which was defeated on a 26-23 vote.
The measure would permit stem cell research, including the use of human embryonic stem cells. It would also prohibit reproductive cloning. Washington law currently doesn't address stem cell research.
Senate Democrats said they thought they had enough votes to pass the bill. But a handful of senators apparently changed their minds.
Sen. Mike Hewitt, R-Walla Walla, voted against the bill Monday, after giving a floor speech Friday in which he said he was voting in favor of the bill.
In his speech, he said he lost his grandfather and a close friend to Alzheimer's and that his father died from complications of diabetes.
"I've seen people suffer," Hewitt said Friday. By limiting research, "that's telling science that we can't move forward."
Hewitt said he changed his mind after the Democrats failed to agree on two Republican amendments, including one that encouraged the use of adult stem cells and umbilical cord tissue for research. The amendment didn't prohibit embryonic stem cell research, but did eliminate mentions of it in the bill.
Sen. Dale Brandland, R-Bellingham, also voted against the bill Monday, though he was leaning toward supporting it at the end of last week. Brandland, Hewitt and Finkbeiner joined the Democrats Friday in voting against a Republican motion that would have delayed a vote on the bill indefinitely.
"There's been lots of discussion going on (since) and I realize I have more questions than answers," Brandland said. "I think the bill could have been improved."
The Senate Republicans, led by Sen. Don Benton, R-Vancouver, tried various tactics to delay Monday's vote including asking that the Senate adjourn early and moving to send the bill back to committee.
"I was proud to orchestrate the procedural moves that bought us the time we needed to secure the votes to defeat this proposal," Benton said in a press release.
The stalling frustrated Senate Democrats, who have been waiting to vote on the bill since an emotional debate on stem cell research Thursday.
Embryonic stem cells are at the heart of the controversy. These stem cells come from human embryos created through in-vitro fertilization. The embryos are destroyed when stem cells are extracted.
Scientists believe embryonic stem cell research could lead to cures for diseases such as Parkinson's, Alzheimer's and diabetes. Opponents say destroying the embryos is destroying human life.
Senate Democrats say the bill still has a chance.
In an attempt to keep it alive Monday, Majority Leader Lisa Brown, D-Spokane, switched her vote from one in favor of the bill to one against it.
Sen. Jeanne Kohl-Welles, D-Seattle, said because Brown voted with the prevailing party, Senate rules will allow Brown to bring the bill back for reconsideration.
"It's not dead," said Kohl-Welles, who sponsored the companion bill.
The Senate vote disappointed researchers at the University of Washington and representatives of the Juvenile Diabetes Research Foundation.
The UW has been doing stem cell research, including embryonic stem cell research, for years. That research will continue whether or not the bill passes, said Dr. Randall Moon, professor of pharmacology at the UW School of Medicine.
The failure of the bill could affect the state's ability to get research grants from private foundations – and prevent the state from regulating the type of research that is going on, said Moon, who traveled to Olympia four times to testify in favor of the bill.
"Though I'm still optimistic about the research, the therapies that might prevent suffering will be delayed. I want people to know there are some real consequences to this bill failing because there are," he said.
Local journalism is essential.
Give directly to The Spokesman-Review's Northwest Passages community forums series -- which helps to offset the costs of several reporter and editor positions at the newspaper -- by using the easy options below. Gifts processed in this system are not tax deductible, but are predominately used to help meet the local financial requirements needed to receive national matching-grant funds.
Subscribe now to get breaking news alerts in your email inbox
Get breaking news delivered to your inbox as it happens.
---