News > Features
Unburden your heart to close friend
Tue., April 12, 2005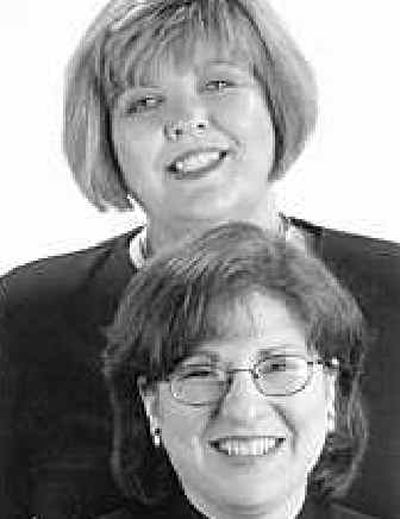 Dear Annie: A year ago, my mother-in-law had a stroke. Her husband was in a rehabilitation center, and I spent hours helping her pack so she could move to be closer to him. Two days after she moved, I went to her house to pick up a book and let myself in with a key she had given me. I meant to leave her a note, and when I picked up her writing tablet, I noticed that she had written some very unflattering words about me. I was hurt and angry, and left in tears.
I always thought my mother-in-law was lovely and kind. I still can't believe she would write something so mean, especially days after I busted my behind to help get her packed. My husband says to get over it, that it was her personal journal and I shouldn't have seen it. Well, too late for that.
Now, whenever I see or speak to my mother-in-law, I suspect she is faking her feelings, even though she tells me constantly that she loves me. Since the episode with the journal, we've had a few run-ins, although when she recounts the incidents to my husband, her version is a bit different from mine. My husband told her to quit complaining to him about me, and she stopped.
I want to tell her what I saw and call her on the carpet, but I'm afraid it could bring on another stroke. Holding this in is making me nuts, not to mention the fights that have brewed between my husband and me because I'm so angry with his mother. I can't stay away from her because we have a newborn, and I don't want to withhold the baby from her. Please help. – Devastated DIL
Dear Devastated: Many people are unaware that a stroke can create changes in one's personality. It's quite possible that your mother-in-law does love you, but has moments when she is not so rational.
Mom's personal feelings, however, are less important than the way she treats you. We all occasionally have unkind thoughts about people we love, which is why diaries are for the writer's eyes only. If you fear discussing this with Mom could bring on a second stroke, it might help to unburden yourself to a friend, your clergyperson or a trained counselor.
Dear Annie: You recently printed a letter from a woman whose husband had driven her to tears by buying her a Barney sweatsuit and flannel nightgown, which led her to shop for her own gifts the past 17 years. You said she's "learned how to turn lemons into lemonade."
I know I'm violating the Code of Male Silence by telling you this, but her husband performed one of the Seven Secret Disciplines: "When called upon to shop, buy the worst thing you can imagine. That way, she will never ask you to do it again." He turned lemons into lemonade. Fortunately, he is married to a woman who loves the stuff. (P.S.: Nothing, not even Alberto Gonzales' Torture Squads, will get the other Six Disciplines out of me, so please don't ask.) – Santa Fe, N.M.
Dear Santa Fe: We suspect the others are along the lines of, "When asked to do the laundry, make sure to bleach everything." Thanks for a good laugh.
Dear Annie: I have been at my job for 22 years. There are girls in my office who wear perfume and put on scented hand cream four or five times a day. It drives me nuts. I have allergies, and these multiple scents burn my nose and make it hard for me to breathe.
I talked to my boss, and she said to talk to the girls. I did, and they stopped for a while, but then started up again. I am ready to leave. What can I do? – Nancy
Dear Nancy: Ask them again. There are dozens of fragrance-free lotions available, and perhaps you could buy one for the office and ask the girls to use it so your allergies don't act up. If that doesn't help, inform your boss that you have done your part and now it's her turn. The workplace should not be a health risk for you.
Local journalism is essential.
Give directly to The Spokesman-Review's Northwest Passages community forums series -- which helps to offset the costs of several reporter and editor positions at the newspaper -- by using the easy options below. Gifts processed in this system are not tax deductible, but are predominately used to help meet the local financial requirements needed to receive national matching-grant funds.
Subscribe now to get breaking news alerts in your email inbox
Get breaking news delivered to your inbox as it happens.
---