News > Features
'Sheer Dallas' looks at real characters
Fri., April 15, 2005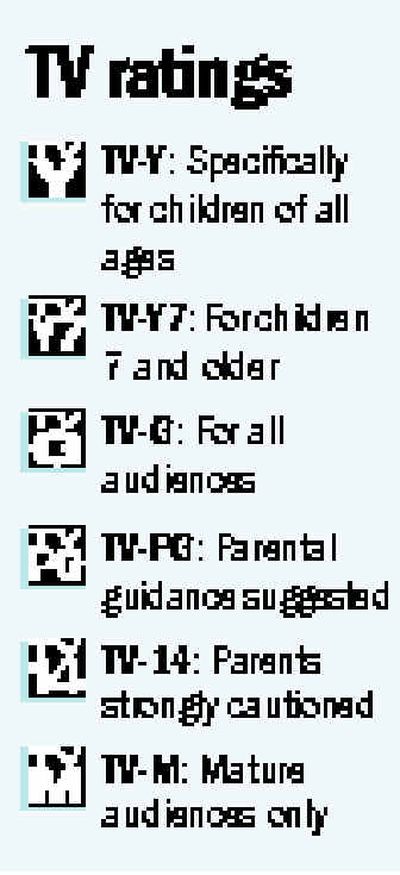 Narrated by Larry Hagman, the six-part series "Sheer Dallas" (10 p.m., TLC) examines some of that city's quirky and larger-than-life characters and their particular obsessions.
Among the more over-the-top personalities in this passion play are Carolyn Shamis, a well-preserved and flirtatious real estate agent who has a way of wowing and wooing well-heeled clients into purchasing her stable of steroid-enhanced McMansions. Carolyn sets herself apart with a fleet of vintage cars that she can easily afford with her six-figure salary.
Steve Kemble claims to be the Big D's premier event planner. A fashion enthusiast who keeps his vast wardrobe warehoused at his local dry cleaner, Steve's face is frozen in a look of startled excitement that he maintains by surrounding himself with beauty and injecting his pores with Botox.
Perhaps it's fitting that Episode 1 of "Sheer Dallas" should focus on the Salon Pompeo, a place where the hairstylists are considered celebrities.
Billy Scoggins, well known around town as the straight stylist, mercilessly kids his gay rival Lance Hooper about his weight. In a friendly wager, Billy agrees to ride a scooter down a crowded boulevard dressed in women's clothing if Lance can lose 20 pounds in 30 days. The contest becomes grist for a local radio talk show, and hundreds gather for the big weigh-in.
While Lance and Billy's bet makes for some amusing television, "Sheer" loses focus early.
You begin to wonder just what this all has to do with Dallas.
Speaking of Texas, the reality series "Popularity Contest" (8 p.m., CMT) appears on its regular night. The repeat of the pilot airs at 8 p.m., followed by a new episode (9 p.m.).
This series follows a group of "city slickers" as they attempt to ingratiate themselves in the small, rural town of Vega, Texas. Residents vote for their favorite newcomer every week, and the lowest vote-getter gets the boot.
The last person left wins a $100,000 prize and must share it with their favorite cattle-country vegan.
Lou Diamond Phillips guest-stars as an FBI expert who helps Don chart the patterns of a serial sniper on "Numb3rs" (10 p.m., CBS, TV-14).
The cast and producers of "Numb3rs" recently helped celebrate National Math Awareness Month with an appearance at Caltech. Now that's something you don't read about every day.
The show's math consultant, Gary Lorden, happens to be head of the math department at the Pasadena-based university.
In other CBS news, "JAG" (9 p.m., CBS) will air its final episode on April 29. The military drama that began its tour of duty on NBC will fade away after 10 seasons and 227 episodes.
On tonight's episode, remains found in Laos may be those of a Vietnam-era helicopter hero.
Tonight marks the season – and quite possibly the series – finale of "Less Than Perfect" (9:30 p.m., ABC).
Other highlights
Adam takes a hike and can't be found on "Joan of Arcadia" (8 p.m., CBS).
Adam Sandler stars in the 2002 comedy "Mr. Deeds" (8 p.m., Fox).
On back-to-back episodes of "Reba" (WB), Dolly Parton (9 p.m.), and Patrick Duffy (9:30 p.m.).
Grisly cult murders on "Third Watch" (9 p.m., NBC).
The prosecution of the shooter of an ex-cop proves more difficult than anticipated on "Law & Order: Trial by Jury" (10 p.m., NBC).
Scheduled on "20/20" (10 p.m., ABC): an expose of strip clubs; an unvarnished look at tooth whitening.
Cult choice
An uptight suburbanite (Stockard Channing) has a hard time accepting her daughter's (Ellen Muth, "Dead Like Me") lifestyle in the 2000 TV drama "The Truth About Jane" (7 p.m., Lifetime).
Series notes
On back-to-back episodes of "8 Simple Rules" (ABC), Nicole Richie (8 p.m.), and Valentine's Day (8:30 p.m.) … A seductive gift from the Orions on "Star Trek: Enterprise" (8 p.m., UPN) … Holly plays matchmaker on "What I Like About You" (8 p.m., WB).
An all-out feud on "Hope & Faith" (9 p.m., ABC) … Tyra Banks hosts "America's Next Top Model" (9 p.m., UPN) …Charles Shaughnessy guest-stars on "Living with Fran" (8:30 p.m., WB).
Local journalism is essential.
Give directly to The Spokesman-Review's Northwest Passages community forums series -- which helps to offset the costs of several reporter and editor positions at the newspaper -- by using the easy options below. Gifts processed in this system are not tax deductible, but are predominately used to help meet the local financial requirements needed to receive national matching-grant funds.
Subscribe now to get breaking news alerts in your email inbox
Get breaking news delivered to your inbox as it happens.
---