News > Nation/World
President Lincoln finally gets library
Tue., April 19, 2005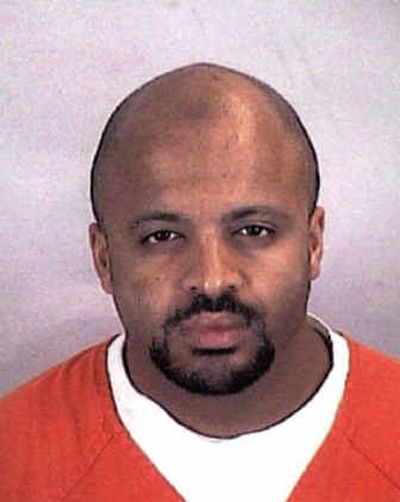 Springfield, Ill. Abraham Lincoln finally gets a presidential library and museum.
President Bush will dedicate the $115 million Abraham Lincoln Presidential Library and Museum today.
Lincoln's will be the 14th presidential library and museum, a largely modern-era invention that combines records for historical research with icons and memorabilia designed to bring that history alive.
The library and museum hold 12 million historical items including handwritten copies of the Emancipation Proclamation and Gettysburg Address and burglar tools from a foiled plot to steal Lincoln's body in 1878.
Among the gee-whiz highlights is a theater in which visitors watch holographic ghosts come to life in a library. In another, seats shake and lights flash as a triple-screen presentation explodes in Civil War cannon fire.
Jet fighter crashes, airmen safely eject
Charleston, S.C. An F-16 jet fighter crashed during a training mission Monday, an Air Force official said. Two airmen on board safely ejected before the crash.
The plane, based at Shaw Air Force Base in Sumter, crashed in the Ashley River near Charleston, said Lt. Suzanne Ovel, base spokesperson.
There were no immediate reports of damage or injuries on the ground.
A board of officers will investigate the crash, according to military officials.
Moussaoui allegedly will admit 9/11 role
Washington Zacarias Moussaoui has notified the government that he intends to plead guilty to his alleged role in the Sept. 11, 2001, terror attacks and could enter the plea as early as this week if a judge finds him mentally competent, sources familiar with the case said Monday.
Moussaoui's plan to plead guilty comes over his attorneys' objections and still has several obstacles – including Moussaoui's own whim.
The French citizen, the only person charged in the United States in the Sept. 11 attacks on the World Trade Center and Pentagon, tried to plead guilty in 2002, claiming an intimate knowledge of the plane hijackings.
But he rescinded his plea a week later. His mental state has been an issue in the case ever since, and U.S. District Judge Leonie M. Brinkema in Alexandria, Va., is scheduled to meet with Moussaoui this week to determine if he has the mental capacity to enter a plea now, the sources said.
Witness: Soldier had joked over film attack
Fort Bragg, N.C. Weeks before launching a deadly grenade attack on his comrades, Sgt. Hasan Akbar attended a camp showing of the movie "Apocalypse Now" and laughed at a scene of U.S. troops being hit by a grenade, a soldier testified Monday.
The testimony came as Akbar's lawyers opened their defense at his court-martial. Akbar is accused of allegedly ambushing fellow soldiers from the 101st Airborne Division in their tents at Camp Pennsylvania in Kuwait in March 2003, during the opening days of the Iraq war. An Army captain and an Air Force major were killed.
Akbar's lawyers do not dispute the fact he carried out the attack, but hope to spare him a possible death penalty by showing he was mentally incapable of premeditating it.
Prosecutors have said Akbar planned his attack on his fellow soldiers. Last week, they introduced diary entries in which he wrote that he might have to kill his "battle buddies."
Local journalism is essential.
Give directly to The Spokesman-Review's Northwest Passages community forums series -- which helps to offset the costs of several reporter and editor positions at the newspaper -- by using the easy options below. Gifts processed in this system are not tax deductible, but are predominately used to help meet the local financial requirements needed to receive national matching-grant funds.
Subscribe now to get breaking news alerts in your email inbox
Get breaking news delivered to your inbox as it happens.
---