News > Nation/World
School bus crash kills 1, injures 14
Tue., April 19, 2005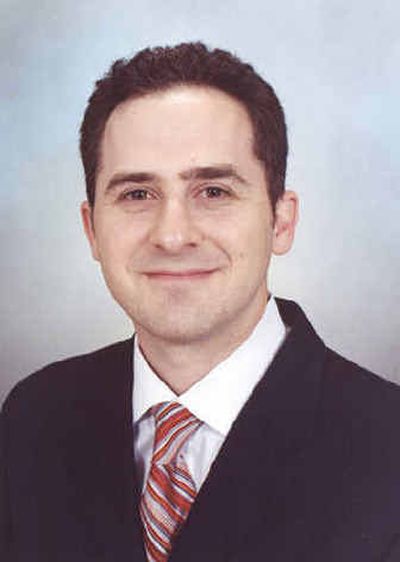 Arlington, Va. A school bus carrying children to an elementary school collided with a trash truck Monday, killing one child and injuring 14 others.
Lilibeth Gomez, 9, a third-grader, was killed in the head-on crash near a busy intersection, officials said. Her younger sister also was on the bus but was not seriously injured.
Two of the children remained hospitalized Monday. A boy, 7, was in critical condition and a girl, 11, was in serious condition.
The other injured children were released to their parents after being treated for minor injuries.
The bus driver, a 37-year-old woman, underwent surgery for non-life-threatening injuries and remained hospitalized. She'd been driving for the district since 1994 and had an "unblemished" record, officials said.
Overhaul now sought on senior year study
Washington Governors in at least nine states are pushing to overhaul the senior year of high school, saying the second half especially wastes student time and taxpayer money.
Some ideas focus on early graduation or expanding dual enrollment, now used in some form in 38 states. Others involve a rigorous curricula or increasing graduation requirements.
Governors cite a ripple effect: Leaving high school early frees up classroom space, which reduces construction costs for new schools. Students save on tuition by taking college-level classes early, and states pay less to subsidize tuition at state universities.
Best teacher in U.S. is a learner himself
Washington At 31, Jason Kamras has figured out the best way to turn his math students into relentless learners is to never stop being one himself.
The nation's best, in fact. Kamras, an eight-year instructor at John Philip Sousa Middle School in Washington, was named today as the 2005 Teacher of the Year.
The title turns Kamras into a roving ambassador for his profession for a year. He'll meet President Bush at a ceremony Wednesday honoring Kamras and other teachers of the year.
Some call wall mark image of Virgin Mary
Chicago Obdulia Delgado turned toward the on ramp of the Kennedy Expressway when she saw something in the middle of traffic that made her stop.
She saw the image of the Virgin Mary in a yellow-and-white stain on a concrete wall at the Fullerton Avenue entrance last week. "I was so stunned I couldn't move," said Delgado, 31.
By Monday morning, dozens had gathered to see what they believe is the image of the Blessed Mother beneath the underpass.
For now in Chicago, the image will be allowed to stay on the wall, surrounded by less identifiable water stains and paint marks.
Officials halt search for two elderly pilots
Denver Authorities have suspended their search for two elderly pilots who disappeared while taking a plane trip along the Continental Divide nearly two weeks ago.
Claiborne Courtright, 81, and William Duffy, 77, were last seen April 7 when they refueled Courtright's 1954 Piper Tri-Pacer 80 miles northwest of Denver.
The search was suspended Saturday after 10 days. No sign of the plane has been found.
Courtright and Duffy, of Pueblo, were experienced pilots who often took flights together. Their wives said it was comforting to know they disappeared doing something they loved.
Local journalism is essential.
Give directly to The Spokesman-Review's Northwest Passages community forums series -- which helps to offset the costs of several reporter and editor positions at the newspaper -- by using the easy options below. Gifts processed in this system are not tax deductible, but are predominately used to help meet the local financial requirements needed to receive national matching-grant funds.
Subscribe now to get breaking news alerts in your email inbox
Get breaking news delivered to your inbox as it happens.
---