News > Spokane
Spokane vets added to memorial
Tue., April 19, 2005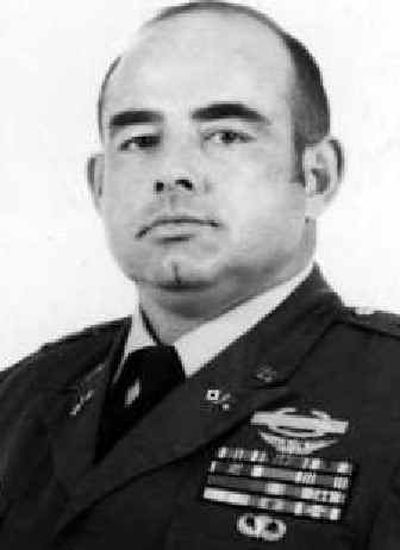 Two Vietnam War veterans from Spokane who died as a result of exposure to the defoliant Agent Orange were honored Monday at the Vietnam Veterans Memorial in Washington, D.C.
Allen Hodgson, a former paratrooper and reconnaissance pilot, and George Bartol, a former aircraft mechanic and scout pilot, were among 137 names added to the "In Memory Honor Roll" by the Vietnam Veterans Memorial Fund, the nonprofit organization authorized by Congress to build "the Wall" and to preserve its legacy.
Each year the organization adds to the roll the names of veterans whose premature deaths were the result of injuries, illnesses and emotional suffering that was a result of the war. Those added Monday increase the names on the list to 1,500.
Bartol's story appeared in The Spokesman-Review last week. He served two tours of duty in Vietnam between 1965 and 1970. Bartol was exposed to Agent Orange as a helicopter pilot with the 1st Air Cavalry and died last fall at age 59 of brain cancer.
After the article appeared, the newspaper learned that Hodgson, who served two tours in Vietnam between 1966 and 1970, was also to be honored Monday. Hodgson's death at age 65 of soft-tissue sarcoma in 2003 also was the result of exposure to Agent Orange, a mix of defoliants containing dioxin, a carcinogen.
Hodgson, a 1955 graduate of Lewis and Clark High School, served with the U.S. Marines from 1956 until 1960. Two years later he joined the Army and served in Germany. He was promoted to specialist 5 before being accepted into officer candidate school at Fort Benning, Ga., where he graduated in 1965.
He arrived in Vietnam as a platoon leader with the 101st Airborne in June 1966. It was during this time, his wife said, that Hodgson was exposed to Agent Orange.
"He had that stuff dumped on him when he was over there the first time," said Janet Hodgson, who added that he and his men actually parachuted into the defoliant behind aircraft that were spraying it. At the time, the Defense Department did not inform U.S. soldiers of the health risks associated with Agent Orange.
Hodgson left Vietnam in 1967 and was accepted into fixed-wing flight school at Fort Stewart, Ga. He returned to Vietnam for his second tour as a captain, flying an L-19 reconnaissance aircraft known as a "Bird Dog" at tree-top level.
Later, he told his wife that an enemy grenade rolled into the bunker where he was sleeping. Hodgson used his mattress to absorb the blast, and then ran outside to start up his plane. Once in the air, he was able to order an artillery strike on the attacking enemy.
Hodgson left Vietnam in 1970. He earned the Distinguished Flying Cross with oak leaf cluster, the Bronze Star with two oak leaf clusters and the Purple Heart. He retired as a major in 1978 and returned to his birthplace, Spokane, with his wife and children.
He is survived by his wife, of Spokane; son, Rick, of Wasilla, Alaska; and daughters, Shirley and Julia of Peoria, Ariz.
Local journalism is essential.
Give directly to The Spokesman-Review's Northwest Passages community forums series -- which helps to offset the costs of several reporter and editor positions at the newspaper -- by using the easy options below. Gifts processed in this system are not tax deductible, but are predominately used to help meet the local financial requirements needed to receive national matching-grant funds.
Subscribe now to get breaking news alerts in your email inbox
Get breaking news delivered to your inbox as it happens.
---