Sports
Charity event expects to top $1 million mark
Tue., Aug. 23, 2005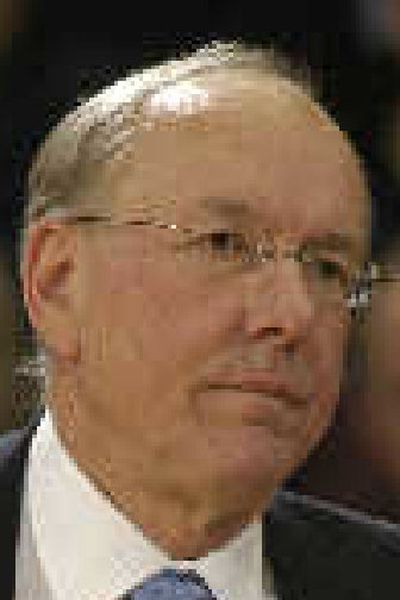 The field for the celebrity golf event is full, but co-organizer Marcy Few said Monday that about 15 tickets remain for Saturday night's black-tie affair that will cap this year's fourth-annual Coaches vs. Cancer Golf Classic and BasketBall Gala.
The tickets cost $300 each and provide access to the Gala which will be held at the Davenport Hotel. They can be purchased by calling Debi Gallagher at the American Cancer Society at (509) 242-8291.
This year's Gala starts at 7 and will include dinner, entertainment by television sports personality Roy Firestone, dancing and a live auction, where an Italian Riviera Windstar Cruise will be among the featured items up for bids.
Few and her husband, Mark, the men's basketball coach at Gonzaga University, have raised more than $850,000 for the American Cancer Society since staging their first in 2001 and will easily surpass the $1 million mark this weekend.
"I'm very, very surprised and I feel blessed that it's been as well received as it has," Marcy Few said. "I think it's because of the focus we've put on the local cause and the kids in our region who are suffering with cancer. We're able to keep a majority of the money we raise right here in our local community, and I think that's really important to people."
This year's two-day event will include a golf tournament and dinner at Spokane Country Club on Friday, followed by the celebrity Golf Classic at Indian Canyon Golf Course on Saturday.
This year's Golf Classic starts at 9 a.m., and organizers, for the first time, are inviting the general public to come out and mingle with the golfers.
Heading the list of coaching celebrities who have agreed to participate is Syracuse's Jim Boeheim, a prostate cancer survivor, who teams with his wife, Juli, to host their own Basket Ball gala each summer.
Other coaches who have accepted invitations are Washington State's Dick Bennett, Utah's Ray Giacoletti, Minnesota's Dan Monson, Eastern Washington's Mike Burns and Weber State's Joe Cravens.
Other celebrities include former Gonzaga basketball players Dan Dickau, Blake Stepp and Corry Violette, former Olympian Dan O'Brien, former Washington State and NBA standout Craig Ehlo, former WSU quarterback and Super Bowl MVP Mark Rypien, former Idaho and NFL quarterback John Friesz and sports television personalities Clark Kellogg, Doug Gottlieb, Fran Fraschilla and Bill Raftery, who will serve as master of ceremonies at Saturday night's Gala.
Among some of the other big items that will be auctioned off on Saturday evening are a trip for two, including air fare, hotel and game tickets, to this year's Maui Invitational (Nov. 21-23), where Gonzaga will be part of an eight-team field that also includes perennial national powers Kansas, Arizona, Connecticut, Michigan State, Maryland and Arkansas.
Other items include a Seattle Mariners baseball package for 16 people, who will occupy the Fox Sports suite located right behind home plate at Safeco Field; a week's stay for two in a 6,000 square-foot home in Cabo San Lucas, and GU basketball jerseys autographed by Adam Morrison, J.P. Batista and Erroll Knight.
Local journalism is essential.
Give directly to The Spokesman-Review's Northwest Passages community forums series -- which helps to offset the costs of several reporter and editor positions at the newspaper -- by using the easy options below. Gifts processed in this system are not tax deductible, but are predominately used to help meet the local financial requirements needed to receive national matching-grant funds.
Subscribe to the sports newsletter
Get the day's top sports headlines and breaking news delivered to your inbox by subscribing here.
---