News > Spokane
Fans flood site for peek at house of Clay
Tue., Aug. 23, 2005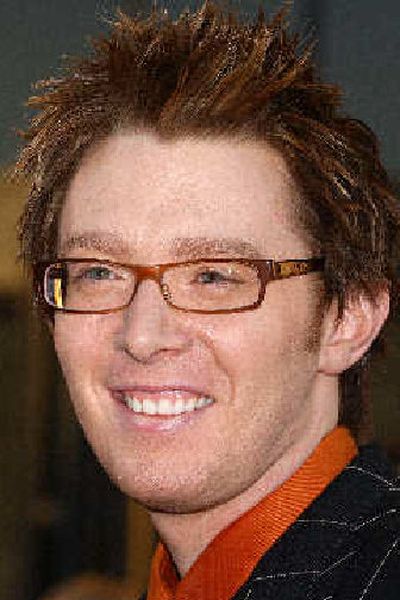 Monday had all the makings of a long day for Spokane Internet company Home Debut Inc.
At 3 a.m., visitors to Home Debut's virtual home-tour Web site had reached into the thousands, alarming a technician wary of mischievous computer users who attempt to crash computer systems through overuse.
But it wasn't a hacker. It was Clay Aiken fans.
The "American Idol" runner-up is trying to sell his San Fernando Valley, Calif., house. Fans created a stir when they learned (possibly by spotting paintings on the wall that looked liked the singer, according to a gossip columnist with MSNBC) that a house listed on Home Debut was Aiken's and that they could view his $2.5 million home online.
With six bedrooms and just as many bathrooms, the Mediterranean-style house was the subject of great interest. Aiken fans by the thousands snooped through his living quarters, via servers housed on the third floor of the Fernwell Building in downtown Spokane.
"A lot of unusual things have happened regarding our business, but not like this," said Dave Gay, chief operating officer of the nine-year-old company.
The Web site for Aiken's home had attracted about 6,000 hits during the past of couple months. Then fans of the crooner – a 26-year-old who professed to loneliness within his spacious abode – began clicking. Some even called Aiken's real estate agent, Jerry Keller, seeking tours of the place to supplement their virtual experience.
By early Monday afternoon, the Internet visits had reached 84,000. Then Keller – who Gay says was being swamped with calls and e-mails – took the Web site down, effectively closing the door on Aiken's fans.
Local journalism is essential.
Give directly to The Spokesman-Review's Northwest Passages community forums series -- which helps to offset the costs of several reporter and editor positions at the newspaper -- by using the easy options below. Gifts processed in this system are not tax deductible, but are predominately used to help meet the local financial requirements needed to receive national matching-grant funds.
Subscribe now to get breaking news alerts in your email inbox
Get breaking news delivered to your inbox as it happens.
---