News > Pacific NW
Man drowns in Fish Lake
Sun., Aug. 28, 2005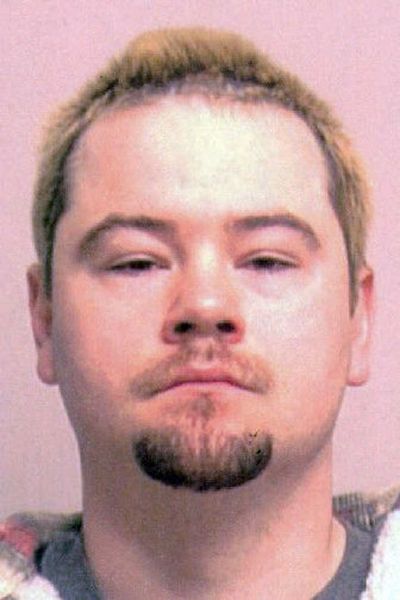 A Spokane father drowned Saturday while playing with family members at a small lake near Cheney, the Spokane City-County Water Rescue Team reported.
"My guess is he got entangled in the weeds and he couldn't get back up," said Spokane County Sheriff's Deputy Tom Walker, who leads the team. "It sounds like he went down in the water and that was it."
Rescue crews were called to Fish Lake County Park about 6:20 p.m.
The 39-year-old victim, whose name was not released, had been reprimanded earlier by the lifeguard on duty for pretending to be drowning, Walker said.
When the man went under, the guard got up, walked to the dock and realized quickly that this time, the man wasn't joking, Walker said. She blew her whistle to signal for help from two other lifeguards and jumped in.
"She did everything she could do," Walker said.
The three guards and about four citizens searched for the man, but the murkiness of the water hampered their efforts, Walker said. Jim Uttke, a member of the rescue team arrived about 20 minutes after the first 911 call and found him five minutes later in roughly 10 feet of water.
Medics were unable to revive the man despite trying for about a half-hour, Walker said.
Walker said he was not sure what the man's swimming ability was. However, he was wearing sweatpants, which may have made it difficult for him to get to the surface, Walker said.
The last drowning at Fish Lake occurred in 1999. In that incident, a 50-year-old man was found floating in the lake near his overturned fishing boat.
Reward offered in mischief case
A cash reward is being offered for information that leads to the arrest of a man wanted on suspicion of felony malicious mischief.
Matthew Allen Nicolle, 43, has 27 convictions on his record, including burglary and assault.
He is 6-foot-1 and 210 pounds with brown hair and brown eyes.
Anyone with information on Nicolle's whereabouts can call Secret Witness at 327-5111. Callers do not have to give their name to be eligible for the reward.
Semitruck crashes into pair of buildings
A semitruck plowed into two buildings owned by the Coeur d'Alene Tribe Friday night in Plummer, the Idaho State Police reported.
Quincy L. De Borde, 44, was driving a tractor-trailer south on U.S. Highway 95 when he fell asleep and hit the structures about 10:30 p.m., the ISP said in a press release. He was taken to Kootenai Medical Center where he was listed in good condition on Saturday night.
No other injuries were reported. Damage to the structures was about $250,000, the ISP said.
The buildings were mobile homes used as finance and education offices at the tribal headquarters, said Skip Skanen, a tribal member who looked at the damage Saturday morning.
He said the education building was knocked about three feet from its foundation.
De Borde, of Boise, was cited by the ISP for inattentive driving. He was wearing a seat belt at the time of the crash.
Crews stop wildfire near Medical Lake
Firefighters stopped a fast-moving wildfire near Medical Lake on Saturday before flames reached a mobile home nearby.
Crews responded to the blaze about 5:50 p.m. at 7201 S. Bartholomew Road. The fire started near the road in brush and burned into timber.
A helicopter, plane and several trucks were used to douse the blaze, which grew to about 10 acres, said Bill Dennstaedt, deputy chief of Spokane County Fire District 3.
"They certainly responded quickly," said Jo Ann Gray, who owns the land that was burned. "They're not taking any chance as dry as it is."
The cause of the fire was unknown Saturday evening.
One rail line reopens near Glacier Park
Essex, Mont. One of two rail lines reopened Saturday afternoon after 21 cars of a freight train derailed near the southern border of Glacier National Park the day before.
BNSF Railway spokesman Gus Melonas said one line was reopened at 2:30 p.m. Saturday and the other was expected to be reopened by Saturday evening.
Crews had to clear away the derailed cars and were using rail-mounted vacuums to clean up spilled corn so it would not attract wildlife.
Melonas said the cause of the derailment is still under investigation. He said the cleanup would take three to four weeks.
The train was headed from Willmar, Minn., to Kalama, Wash., when the cars derailed at Blacktail, near the town of Essex, Friday morning. Three cars tipped over, spilling their loads of corn, Melonas said.
Amtrak Empire Builder passengers were bused from Whitefish to Havre while the line was closed.
Informant's actions impact drug cases
McMinnville, Ore. Drug cases against more than 40 people have been dropped because of the actions of an informant working for the Yamhill County Interagency Narcotics Team.
District Attorney Brad Berry said information published by the McMinnville News-Register led him to abandon the cases, which primarily involved the delivery of small amounts of marijuana.
He said the drug team was not privy to the information when it contracted with Marc Caven, 51, of Portland to help run a four-month sting.
The newspaper reported that Caven had a felony criminal record and a history of entrapment while working as an informant for several Oregon counties during the 1980s.
In those cases, Caven enticed young people into acquiring small quantities of marijuana by offering high-paying jobs in construction and landscaping. Those tactics led to the dismissal of at least 33 cases.
Caven used the same tactics during a Yamhill County sting operation that resulted in the 47 arrests in late June, according to the newspaper.
"Today, the Yamhill County district attorney is dismissing all cases based primarily on the involvement of informant Marc Caven," Berry said in a press release issued Friday. "This office will continue to pursue prosecution on approximately five cases that involve Mr. Caven tangentially or that involve the delivery of a large quantity of illegal drugs."
Local journalism is essential.
Give directly to The Spokesman-Review's Northwest Passages community forums series -- which helps to offset the costs of several reporter and editor positions at the newspaper -- by using the easy options below. Gifts processed in this system are not tax deductible, but are predominately used to help meet the local financial requirements needed to receive national matching-grant funds.
Subscribe now to get breaking news alerts in your email inbox
Get breaking news delivered to your inbox as it happens.
---