News > Spokane
Stolen goods recovered from home
Fri., Dec. 9, 2005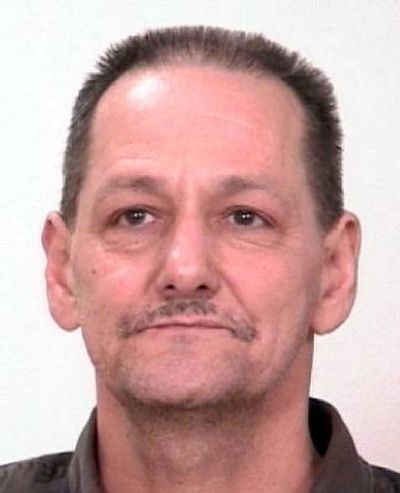 Spokane police recovered numerous stolen items during a search of a North Side residence Thursday morning, including nearly $12,000 in electronics stolen from a Wal-Mart storage facility.
Resident Scott Michael Fraser, 28, was booked into Spokane County Jail on suspicion of being a felon in possession of a firearm, Spokane police spokesman Dick Cottam said.
Fraser has nine previous convictions, including those for drugs and assault with a deadly weapon. The felony convictions make it illegal for him to have guns, and two were found in the home.
Charges are pending in connection with the stolen items found at his residence at 5024 N. Cedar.
A SWAT team served a search warrant at the home about 6 a.m. Thursday, Cottam said. Detectives found boxes of unopened electronics including digital cameras, computers and television sets, all bearing Wal-Mart labels. Detectives also found a stolen motorcycle, motorcycle parts, helmets and clothing, Cottam said.
Investigation continues into injured baby's case
Spokane police said Thursday they are continuing to investigate a possible case of child abuse that hospitalized a 4-month-old girl last month with numerous fractures, including one to her skull.
In a press conference Nov. 23, Sgt. Dave McCabe said the baby's mother took her to a doctor because she was "exceptionally fussy" and certain movements caused her "exceptional distress."
More than one family member had access to the child, and investigators will ensure they pinpoint the abuser before making an arrest, McCabe said Thursday.
"I didn't just want to push for a quick arrest," McCabe said. "We are looking down the road to make sure we have a case that's good enough for a conviction as well."
X-rays showed that the baby had a skull fracture, nine rib fractures and three leg fractures in various stages of healing, McCabe said. The girl is expected to make a full recovery.
Child Protective Services has taken custody of the baby and her older brother, McCabe said. The family, whose name has not been released, lives in the East Central neighborhood.
Man gets three months for assaulting baby
Eric Tyson Quesnell, 23, was sentenced Thursday to three months in jail for severely battering his girlfriend's 15-month-old baby.
Quesnell originally was charged with attempted first-degree child assault and attempted second-degree child assault in the March 20 attack on the son of his girlfriend, Amanda Slay. The charge was amended to one count of second-degree child assault after a split jury was unable to reach a verdict Sept. 8.
Quesnell pleaded guilty Thursday to one count of standard third-degree assault.
Sheriff's deputies found Slay's baby in critical condition when they responded to a room in the Red Top Motel, 7217 E. Trent, where Quesnell and Slay were staying March 20. Officers were summoned by Candace Ray, whose boyfriend, Jamison Campbell Sr., is the baby's father.
Ray told emergency dispatchers she found the infant "almost dead" when she and Campbell went to the motel room to return a car they had borrowed from Slay. The baby had massive swelling from what one doctor described as "one injury on top of the other," caused by repeated blows to the head.
Detectives said Slay told them she had trouble remembering when things happened because she is a methamphetamine addict.
Level 3 sex offender moves near Cheney
A Level 3 sex offender convicted of raping children known to him has moved into an area just south of Cheney.
Earl R. Hall, 52, will live at 14000 S. Pines Blvd., Spokane County Sheriff's Office spokesman Cpl. Dave Reagan said.
Hall was released from prison in 1998. He is no longer under supervision of the Department of Corrections. He most recently has lived in Stevens County and Spokane.
Hall was convicted of first- and second-degree child rape in Snohomish County in 1991, Reagan said. His victims were 10- and 12-year-old girls. He is described as white, 6 feet tall and 175 pounds. Hall has brown hair and eyes. He has the tattoo of a heart and the name "Mary" on his upper right arm. Hall is not wanted by law enforcement, Reagan said. Level 3 sex offenders are those considered most likely to offend again.
Lottery scams just in time for the holidays
Olympia If you get a realistic-looking check in the mail, along with a note congratulating you on your big lottery win, be very, very skeptical.
The state attorney general's office has received several calls this week from Eastern Washington residents targeted by lottery scams.
Recently, a Spokane man got a letter from "Nova Trust Financial Inc." saying that he'd won $715,810 in a lottery. An authentic-looking check for $4,500 was included, according to the attorney general's office. The postmark was from South Africa.
In the Okanogan County town of Malott, another man got a letter from "Mutual Financial Services." It said he'd won $250,000 in the "De-Lotto Switzerland Sweepstakes," and included a check for $4,480. The letter had a Canadian postmark.
In both cases, Attorney General Rob McKenna said, the men were told to cash the check, keep part of the money, and to wire the rest to a different bank to cover fees needed to get the rest of their supposed winnings.
McKenna said that banks generally must make deposits available within 48 hours, although it can take weeks for a check to clear. In foreign-lottery scams, the check bounces long after you've wired funds from your account. "You can't legally play a foreign lottery in the United States," he said.
Testing shows Post Falls water is safe
Water samples in Post Falls came back from the laboratory clean Thursday, meaning two consecutive days of testing found no problems with the city's water system, city Public Works Superintendent Terry Werner said Thursday.
The city put out a notice Tuesday regarding coliform-bacteria contamination after two samples taken Monday came back above the allowed limits. Samples on Tuesday and Wednesday came back clean, however, allowing the city to lift the warning.
Local journalism is essential.
Give directly to The Spokesman-Review's Northwest Passages community forums series -- which helps to offset the costs of several reporter and editor positions at the newspaper -- by using the easy options below. Gifts processed in this system are not tax deductible, but are predominately used to help meet the local financial requirements needed to receive national matching-grant funds.
Subscribe now to get breaking news alerts in your email inbox
Get breaking news delivered to your inbox as it happens.
---