News > Features
To us, it sounds more like the city of brotherly love
Fri., Dec. 9, 2005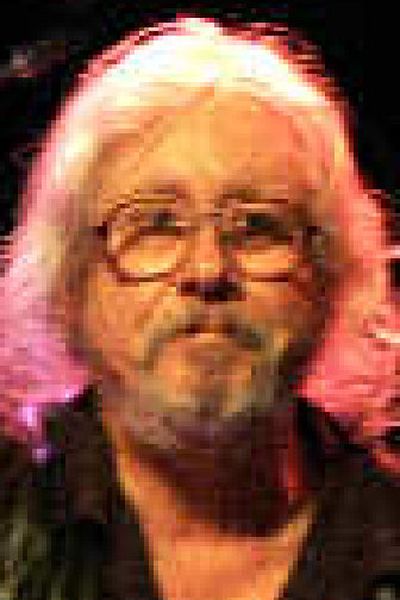 Arlo Guthrie famously sang about the train called the "City of New Orleans." Now he's riding the rails himself, performing in cities along the route to benefit musicians who suffered in the wake of Hurricane Katrina.
Guthrie kicked off his "Arlo & Friends" benefit tour Monday night in Chicago. Willie Nelson is scheduled to perform during the final show Dec. 17 at Tipitina's in New Orleans.
The idea for the tour came when Guthrie heard that Amtrak had resumed its service to New Orleans on the City of New Orleans.
"I thought, there's something we can do – a light bulb went off, as it were," he says.
Meanwhile, singer Harry Connick Jr. and saxophone player Branford Marsalis are working with Habitat for Humanity to create a "village" for New Orleans musicians who lost their homes to Katrina.
More than $2 million has been raised for the project, a neighborhood built around a music center where musicians can teach and perform.
Anna, baby!
The producer of the Live 8 concerts is suing Trimspa Inc. over spokeswoman Anna Nicole Smith's conduct.
Live 8 Productions LLC is seeking more than $500,000 in compensatory damages, claiming Trimspa failed to pay for a handful of 30-second promotional spots that aired during the July 2 broadcast on ABC. The suit also seeks additional unspecified damages for Smith's behavior.
The suit states that Smith was instructed to dress "in an appropriate fashion for a charitable event," but turned up "intoxicated and scantily clad in revealing attire completely inappropriate for a broadcast that would be seen by millions of people in the United States and then rebroadcast throughout the world."
Divorced … without children
Christina Applegate and her actor husband, Johnathon Schaech, are calling it quits after four years of marriage.
Applegate, 34, played ditsy daughter Kelly Bundy on TV's "Married … With Children" and earned a Tony nomination for her role in "Sweet Charity" on Broadway.
Calling all meatheads
He's been a minister, an activist and a presidential candidate. Now Al Sharpton wants to be a sitcom star.
Sharpton says he is working with CBS on a pilot, tentatively named "Al in the Family."
"It's about conflicting social and political views," he said. "There'll also be a social message."
He said one possible episode would have one of his TV children becoming a Republican.
No blue Christmas for Franz
Former "NYPD Blue" star Dennis Franz will serve as grand marshal of Santa Barbara's holiday parade, near his home in Montecito, Calif.
But he plans to spend Christmas at his family's new retreat on Lake Coeur d'Alene's Kidd Island Bay.
"Coming from Chicago, I like a white Christmas," says the 61-year-old actor. "That was one of the things I had a hard time getting used to when I came to California in '78 – Santa Claus in shorts."
The birthday bunch
Actor Kirk Douglas is 89. Actress Dina Merrill is 80. Actor Dick Van Patten ("Eight Is Enough") is 77. Actor-writer Buck Henry is 75. Actress Judi Dench is 71. Actor Beau Bridges is 64. Singer Dan Hicks is 64. Actor Michael Nouri is 60. Singer Joan Armatrading is 55. Actor Michael Dorn ("Star Trek: The Next Generation") is 53. Actor John Malkovich is 52. Singer Donny Osmond is 48. Actress Felicity Huffman is 43. Singer-guitarist Jakob Dylan (The Wallflowers) is 36. Rapper Canibus is 31. Actor Jesse Metcalfe ("Desperate Housewives") is 27.
Local journalism is essential.
Give directly to The Spokesman-Review's Northwest Passages community forums series -- which helps to offset the costs of several reporter and editor positions at the newspaper -- by using the easy options below. Gifts processed in this system are not tax deductible, but are predominately used to help meet the local financial requirements needed to receive national matching-grant funds.
Subscribe now to get breaking news alerts in your email inbox
Get breaking news delivered to your inbox as it happens.
---