News > Business
New rules temper ranchers' enthusiasm over Japan trade
Sat., Dec. 10, 2005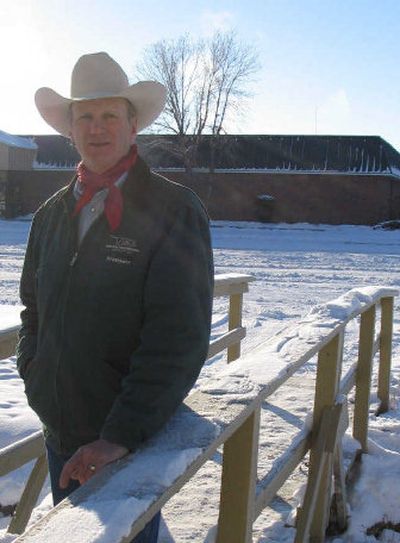 BILLINGS – For ranchers like Bill Donald, the resumption of beef trade with Japan, two years after mad-cow disease turned up in this country, would be huge. Still, he's not ready to sell his own cattle to Japan, and he's not alone.
"I think most ranchers won't bother with it this first year," the south-central Montana rancher said. "There are a lot of hoops to jump through."
New requirements for doing business in Japan could keep many producers from tapping that once-lucrative market – at least initially. Selling beef to Japan will mean maintaining a paper trail from the ranch to the feedlot to the slaughterhouse, to verify cattle are killed at 20 months of age or younger. The levels of infection for mad-cow disease are believed to rise with age, and plans for resuming trade have been based on that cutoff.
But birth records alone won't do, and in many cases, producers will need third-party verification of their documents and herds for corroboration, according to beef experts at Iowa State University. It will cost ranchers anywhere from 50 cents a head to $1.25 a head, by one estimate, just to put information into a database.
While the rules may seem confusing to ranchers, and a bit of a hassle, industry experts say producers need to get used to them: Mad-cow disease has changed the rules necessary to participate in global trade.
U.S. agricultural and political leaders have been pushing hard for the reopening of the Japanese market, which had previously been the biggest overseas market for American beef.
Japan bought more than $1 billion worth in 2003 before the discovery of mad-cow disease in a Washington state cow in December 2003.
Local journalism is essential.
Give directly to The Spokesman-Review's Northwest Passages community forums series -- which helps to offset the costs of several reporter and editor positions at the newspaper -- by using the easy options below. Gifts processed in this system are not tax deductible, but are predominately used to help meet the local financial requirements needed to receive national matching-grant funds.
Subscribe now to get breaking news alerts in your email inbox
Get breaking news delivered to your inbox as it happens.
---