News > Nation/World
Stay of execution denied for 'Tookie' Williams
Mon., Dec. 12, 2005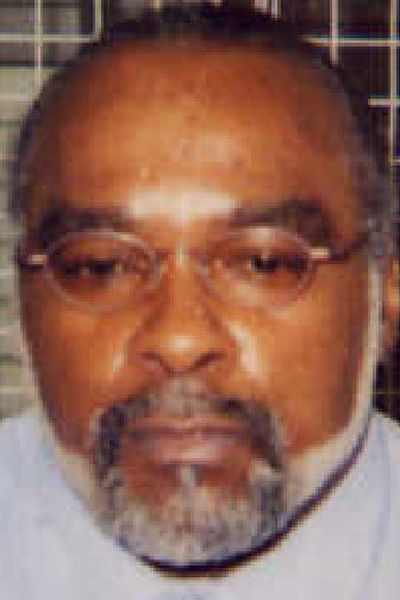 SAN FRANCISCO – The state Supreme Court late Sunday refused to grant a stay of execution for gang member and convicted killer Stanley "Tookie" Williams, meaning Williams will be executed early Tuesday unless the governor grants clemency or a last-ditch federal appeal succeeds.
Williams' supporters made another pitch to save his life earlier Sunday, telling Gov. Arnold Schwarzenegger's staff that they had a new witness who could help prove Williams' innocence.
"All we need now is time to investigate to make sure this story is real," NAACP California President Alice Huffman said. "We're hoping and praying for clemency, but we're not going to leave any stone unturned."
The new witness' statements were sent to Schwarzenegger's office, where the staff said the governor wouldn't announce his decision on the clemency request before today.
Williams, 51, is scheduled for execution at 12:01 a.m. Tuesday for the deaths of four people in 1979. He would be the 12th inmate executed by the state since California reinstated the death penalty in 1977.
The state's high court ruled 6-0 against staying the execution, saying Williams' last-minute appeal lacked merit and was untimely. Deputy Attorney General Lisa Brault had implored the justices early Sunday to dismiss his petition, writing that it "is without merit and is manifestly designed for delay."
The justices earlier denied a defense request to reopen the case over allegations that shoddy forensics linked a weapon used in three of the 1979 murders to a shotgun registered to Williams.
Meanwhile, prison officials prepared for what could be the state's 12th execution since the death penalty was restored in California in 1978. And Williams' supporters continued to protest and hold events to lobby against putting him to death. Sister Helen Prejean, a death penalty opponent who wrote "Dead Man Walking," spoke out against Williams' execution at an American Civil Liberties Union press conference. Demonstrators both for and against the death penalty gathered outside of San Quentin's gates, a prelude to what are expected to be major demonstrations tonight.
"Stanley Williams is a murderer," said Gloria Bucol Bachrach, of Fremont, Calif., whose son, Steven, was killed 25 years ago during a concert in downtown Oakland. "He needs to pay for his crime against his victims and the victims' families."
Williams was sentenced to die in 1981 after a Los Angeles jury convicted him of murdering store clerk Albert Owens during a robbery, and then two weeks later killing Yen-I Yang, 76, and Tsai-Shai Yang, 63, the owners of a Los Angeles motel. Williams also was convicted of shooting to death the couple's daughter, Yee-Chen Lin, during the robbery.
Williams, who has always maintained his innocence, began a campaign against gangs about 12 years ago, renouncing the Crips and writing children's books to discourage schoolchildren from joining gangs.
But Los Angeles prosecutors have argued vigorously against clemency, saying that he has not apologized for his crimes and that he has had ample opportunity to argue his case in the courts.
Local journalism is essential.
Give directly to The Spokesman-Review's Northwest Passages community forums series -- which helps to offset the costs of several reporter and editor positions at the newspaper -- by using the easy options below. Gifts processed in this system are not tax deductible, but are predominately used to help meet the local financial requirements needed to receive national matching-grant funds.
Subscribe to the Coronavirus newsletter
Get the day's latest Coronavirus news delivered to your inbox by subscribing to our newsletter.
---