News > Spokane
Woman sought on drug warrant
Sun., Dec. 18, 2005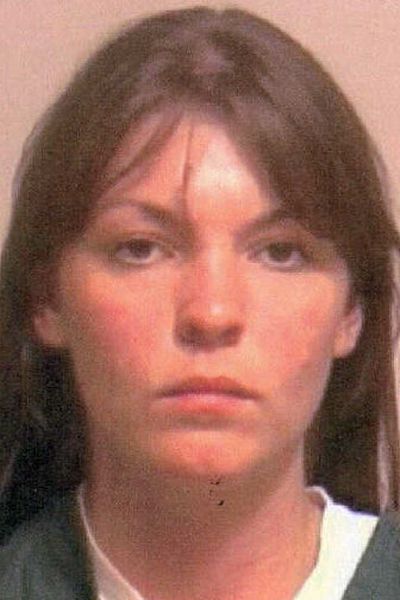 A 22-year-old Spokane woman with 10 convictions is wanted on a felony warrant, and Secret Witness is offering a cash reward for tips on her location.
Sarah Paige Birnel's criminal history includes convictions for possession of stolen property, forgery, theft, assault and burglary.
She is listed in the Spokane area as a repeat offender and is wanted on suspicion of possession of a controlled substance with intent to sell.
Birnel is 5 feet 10 inches tall and weighs approximately 160 pounds. She has brown hair and brown eyes.
Secret Witness can be contacted at (509) 327-5111. Callers do not have to give their names to receive the reward.
Police: Fight led them to marijuana plants
A Spokane couple found themselves in the joint after a fight over marijuana plants, police said.
Officers responded to reports of a loud quarrel in an apartment on North Addison on Friday afternoon, and from the outside they heard a man refer to removing "the harvested product," Spokane Police Department spokesman Dick Cottam said in a press release.
When someone opened the door, officers could smell growing marijuana. A woman, who was dragging a box from the apartment, stopped when she saw a uniformed officer.
Police identified the couple as Christopher Lee Howery, 22, and Michelle L. Laurent, 37, of Spokane. They were in the process of breaking up and were fighting because Laurent wanted to take all the marijuana they had grown together, according to the press release.
Both were arrested and booked on suspicion of manufacturing a controlled substance.
Pasco man sentenced for running drug ring
Fargo, N.D. A Washington man who authorities say led a drug trafficking ring has been sentenced to 20 years in prison.
Jose Antonio Ledesma, 32, of Pasco, was one of three people sentenced during hearings Friday in federal court. Ten of the 13 people charged in the indictment have been sentenced.
Ledesma pleaded guilty to a charge of operating a continuing criminal enterprise. Prosecutors dropped nine other drug-related charges and offered a 20-year sentence instead of life in prison for his pledge to provide "substantial assistance."
Ledesma said he was not a violent person and that his children would suffer if he received an extended sentence. His attorney, Steven Light, asked the judge for a 15-year prison term.
Ledesma hired "runners" to ship meth from Washington and Montana and bodyguards to accompany him to the Fargo area, where he picked up drug money, authorities said.
In all, Ledesma's ring sold about 15,000 grams of meth for about $320,000, they said.
Local journalism is essential.
Give directly to The Spokesman-Review's Northwest Passages community forums series -- which helps to offset the costs of several reporter and editor positions at the newspaper -- by using the easy options below. Gifts processed in this system are not tax deductible, but are predominately used to help meet the local financial requirements needed to receive national matching-grant funds.
Subscribe now to get breaking news alerts in your email inbox
Get breaking news delivered to your inbox as it happens.
---