Sports
Tragedy of Munich Olympics remembered
Mon., Dec. 26, 2005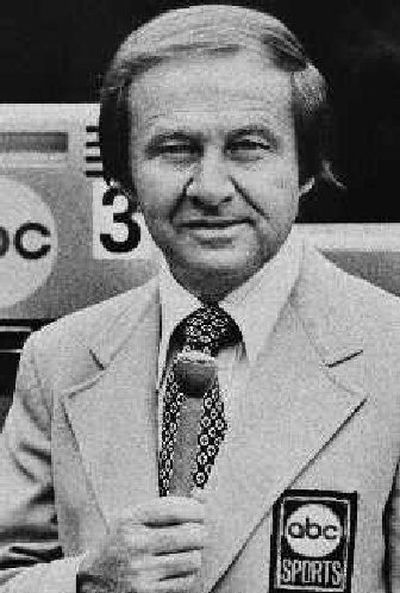 NEW YORK – Jim McKay has yet to see Steven Spielberg's new movie "Munich," though he expects to after the holiday season.
The tragic story of the killing of 11 Israeli athletes by Palestinian terrorists at the 1972 Munich Olympics, however, is one that is all too familiar to the renowned broadcaster.
McKay, who was covering the Olympics for ABC, is the one who told millions watching the story unfold on television "They're all gone," when a failed rescue attempt ended with the death of the athletes. More than three decades later, it is still an emotionally riveting television moment.
"In the long run, that's the most memorable single moment of my career," said McKay, an Emmy Award winning broadcaster who was also in the studio for the United States' "Miracle on Ice" victory over Russia. "I don't know what else would match that."
McKay is one of those who covered Munich featured in the newly released DVD "The Tragedy of the Munich Games." The program was originally seen on ABC in 2002 and will be rebroadcast on ESPN Classic on Thursday night at 8 p.m. The DVD includes archival footage and interviews with McKay, late ABC News anchor Peter Jennings and family members of the Israeli athletes.
McKay was in his hotel room at about 6:30 a.m. on Sept. 5, 1972, when his phone rang. It was ABC producer Geoff Mason, who told McKay terrorists had broken into the rooms of the Israeli athletes and that McKay was going live on the air in 45 minutes.
He would be on the air for 16 hours, narrating the terrible events. Two athletes were killed when eight members of the terrorist group "Black September" broke into their rooms, and nine others were taken hostage.
The fact that McKay found himself suddenly covering a news story wasn't daunting – "To me, reporting was reporting," he said – but he had never had to stay on the air for such a long period of time before.
"I can't imagine what I talked about for 16 hours," he said.
It began with a variation on something his father had told him when he was young: "In life our greatest hopes and our worst fears are seldom realized. Tonight, our worst fears have been realized." Then he said his much-remembered line.
"They're all gone," McKay softly said when recounting the broadcast. "I certainly didn't plan that line, but it's certainly remembered."
When he returned to his hotel, McKay's wife Margaret, who had not been able to watch the news on local TV, asked him if the Israeli athletes had been freed.
"No, honey," McKay said in the same simple and moving way that he told the television audience. "They're all gone."
The next day McKay walked into the ABC Olympic offices and saw a yellow slip of paper poking out of his mailbox. It read "You did honor to your country, your network and yourself yesterday," and it was signed "Walter Cronkite."
Local journalism is essential.
Give directly to The Spokesman-Review's Northwest Passages community forums series -- which helps to offset the costs of several reporter and editor positions at the newspaper -- by using the easy options below. Gifts processed in this system are not tax deductible, but are predominately used to help meet the local financial requirements needed to receive national matching-grant funds.
Subscribe to the sports newsletter
Get the day's top sports headlines and breaking news delivered to your inbox by subscribing here.
---