News > Spokane
Finding hope in the midst of tragedy
Sat., Feb. 5, 2005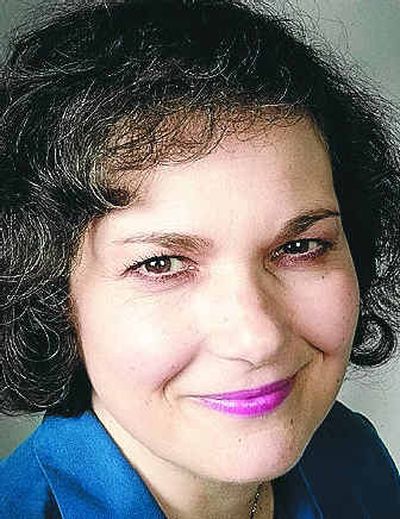 Another child, Brandon McAdoo, is dead. He was just 15 months old.
Brandon's father, Barry Lane McAdoo of Coeur d'Alene, has been charged with first-degree murder. According to court documents, McAdoo admitted he lost his temper and pushed his son into the side of a wall.
I have vowed that when a child dies from abuse or neglect in this community, I will write about it here in some way. In June, at the Vanessa Behan Crisis Nursery's annual breakfast, I met the guest speaker – Lindsie Banning of Reno, Nev. She was Vanessa Behan's aunt.
I told Lindsie: When another child dies in our community, I would like to tell your story. She agreed. I knew it was just a matter of time. And it was.
Vanessa Behan died 23 years ago. Her mother, Brenda, was Lindsie's older sister. A blow to the 2-year-old Vanessa's stomach ruptured her intestines; an infection killed her within hours. An autopsy revealed earlier injuries – a fractured skull, a broken wrist, cigarette burns. Both Vanessa's stepfather and her mother Brenda were implicated in the death but never convicted of killing her.
A group of community volunteers was so outraged at the brutal death that it raised money to build the Vanessa Behan Crisis Nursery on Spokane's southeast side. Parents who are at risk for abusing or neglecting their kids find respite and support there.
Lindsie was 12 when Vanessa died. They were best friends even though 10 years separated them. Lindsie's family lived on a farm in rural Spokane County, and Vanessa visited often. Looking back, Lindsie said there were signs that things were not OK in Vanessa's home. Brenda had a drug problem and an undiagnosed mental illness. When it was time for Vanessa to go home from the farm, she cried hysterically.
Then, on Jan. 9, 1982, Vanessa was killed.
"At Vanessa's funeral, somebody opened her casket and I saw her. I ran out of the building into the pastor's arms," Lindsie remembers. "From the age of 12 to 15, I was numb. At 15, I got into drugs. I think I was hiding from the pain from Vanessa's death."
Lindsie's parents adopted Vanessa's 4-month-old younger sister. "She was malnourished. When we put her to bed, she would scream for hours."
Vanessa's baby sister would have died eventually, too, Lindsie believes. Vanessa saved her life by dying first. The sister is now 24, living in California and doing well.
Lindsie's family moved to Washington, D.C., shortly after Vanessa's death. Brenda left Spokane, too, and Brenda's spiral into darkness continued. She died a year ago from lupus and AIDS.
Lindsie conquered her drug addiction at 25, through a 12-step program and a deep Christian faith. Two or three years ago, Lindsie was visiting her parents when the phone rang. It was Brenda.
"I hadn't talked to her since I was 12. It felt like there was a knife in my heart. I hated her. But then I wrote her and she wrote me back and started talking about the 12-step program. She apologized. It was important for me to forgive to move on."
Unable to have children, Lindsie and her husband have adopted two children. Their daughter came to them at age 3; she'd been abused and neglected her first years of life. They discovered she had a 22-month-old brother. They adopted him, too.
In her talk in June, Lindsie described the first meeting with the boy, who had already lived in seven different foster homes. "Just learning to walk, this chubby brown-haired, big-brown-eyed boy walked up to me. He went right into my hug. The four of us, in our hearts, knew that we belonged together."
In our phone interview last week, Lindsie offered advice for Brandon McAdoo's family. Get counseling right now for any other children in the extended family. They are traumatized, even if they can't express it. Accept support from friends and community.
Healing from a horrific family tragedy is possible, Lindsie believes. "You will never forget," she says. "But you will forgive – if you allow yourself."
Local journalism is essential.
Give directly to The Spokesman-Review's Northwest Passages community forums series -- which helps to offset the costs of several reporter and editor positions at the newspaper -- by using the easy options below. Gifts processed in this system are not tax deductible, but are predominately used to help meet the local financial requirements needed to receive national matching-grant funds.
Subscribe now to get breaking news alerts in your email inbox
Get breaking news delivered to your inbox as it happens.
---