News > Spokane
U.S. Attorney's Office names senior staffers
Mon., Feb. 7, 2005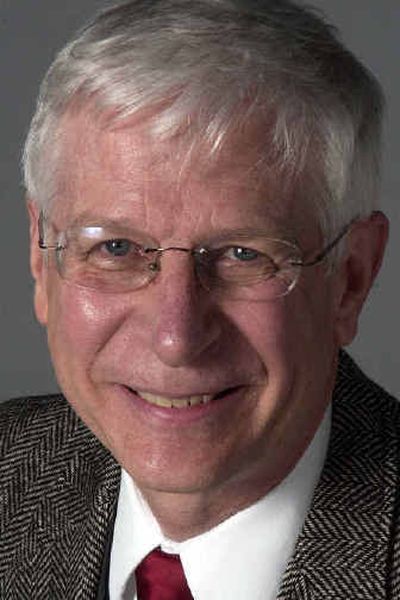 James A. McDevitt, the U.S attorney for Eastern Washington, last week announced two new senior staff appointments.
William H. "Bill" Beatty is the new first assistant U.S. attorney, replacing James Shively who retired last year.
Pamela DeRusha will become new chief of the Civil Division, succeeding Beatty in that position.
They join Thomas O. Rice, who was named several months ago as chief of the Criminal Division.
As first assistant, Beatty becomes the No. 2 official in the U.S. Attorney's Office, which handles federal criminal prosecutions and defends the federal government in civil suits.
"He will be responsible for overseeing the defense and prosecution of a wide variety of civil and criminal cases handled in this district, and day-to-day management of the district's attorneys and support staff," McDevitt said in a statement announcing the appointments.
Beatty, a 1973 graduate of the University of Texas School of Law, transferred to the Eastern District of Washington in 1982, and primarily has handled civil litigation.
In 1977, he joined the U.S. Department of Justice as an assistant U.S. attorney for the District of the Canal Zone, where he was responsible for criminal matters on the Atlantic side of Panama.
In that post, he also was responsible for all civil litigation involving the U.S. government in the Canal Zone.
DeRusha joined the U.S. Attorney's Office in 1994 and has primarily worked in civil cases, defending the United States and its agencies.
She graduated from Gonzaga University School of Law in 1980 and worked at the Spokane law firm of Winston and Cashatt before joining the Department of Justice.
She is former president of the Spokane County Bar Association and currently is the president of the board of directors of the Inland Empire Council of the Girl Scouts.
Local journalism is essential.
Give directly to The Spokesman-Review's Northwest Passages community forums series -- which helps to offset the costs of several reporter and editor positions at the newspaper -- by using the easy options below. Gifts processed in this system are not tax deductible, but are predominately used to help meet the local financial requirements needed to receive national matching-grant funds.
Subscribe now to get breaking news alerts in your email inbox
Get breaking news delivered to your inbox as it happens.
---