News > Features
It seems Paula the performer is simply tired of being idle
Mon., Feb. 21, 2005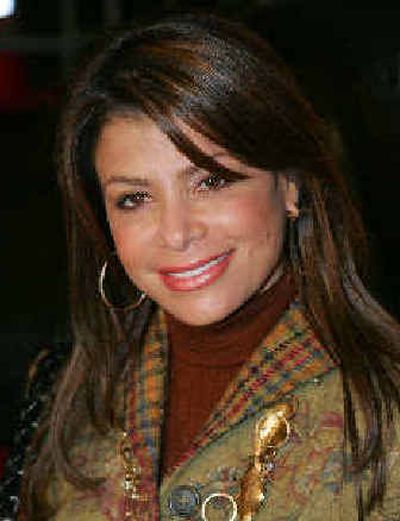 Spending three seasons watching thousands of wannabes warble their way toward attempted singing stardom can make anyone a bit restless.
But with the fourth season of Fox's "American Idol" under way, Paula Abdul – the "nice" judge of the often brutal talent competition – is getting anxious for another reason altogether.
"I miss my art," Abdul says with a sigh. "I was a world-class choreographer. … I've always been able to help mold (other people) into their greatness.
"But there is a whole other hat that I wear as a performer that I need to infuse a little bit of energy into, so I've made a conscientious decision that after this season, I have to take some time to be mindful of my own craft."
Abdul is talking about her own time as a singing sensation. More than a decade before "American Idol" became a pop-culture phenomenon, she was the real thing, segueing from a career as a top choreographer for Janet Jackson, the Laker Girls and the Academy Awards to one as a chart-topping entertainer.
Among her No. 1 hits, mostly pop and R&B tunes, were songs such as "Straight Up" and "Forever Your Girl."
Her catchy hits, along with her fast-paced, drop-on-a-dime dance moves, made her a dazzling video artist, while her girl-next-door persona made her a media darling. She even had a celebrity wedding to Emilio Estevez (though it ended in divorce, as did a subsequent marriage).
But while "Forever Your Girl" (1988) and "Spellbound" (1991) sold millions, by the time 1995's "Head Over Heels" came out, the music world was over Abdul.
While her singing career faded, Abdul didn't go away. The 42-year-old laughs at the idea that she wasn't up to much before "Idol": She continued to choreograph (including in movies such as the Oscar-winning "American Beauty"); she ran her own dance camps and competitions for youth; and she even wrote songs for others.
"I'm responsible for helping Kylie Minogue come back," she says, referring to "Spinning Around," which she co-wrote for the dance music star in 2000. "She entered for the first time ever on the U.K. charts No. 1 on a song I wrote."
Still, for many, Abdul had drifted into the "Whatever happened to …" category until her incarnation as part of the judging trio on "American Idol."
Her "let 'em down easy" approach to the horrid tryouts became the perfect balance against the viciousness of Simon Cowell, while her motherly guidance of the show's true talent endeared her to both contestants and the audience.
"This show has done an amazing thing. It's reacquainting my fans with Paula the human being, and guess what? Everybody get over it – Paula's a nice person," she says with her trademark smile.
When she does make her grand return, fans should expect a different Abdul than the one they knew way back then.
"I'm different as a human being," she says. "I'm much older, and I have a lot more wisdom."
But there's one constant: dancing.
"Paula without dance would be a really dark world," she says, laughing.
The birthday bunch
Actress Rue McClanahan is 70. Recording executive David Geffen is 62. Actress Tyne Daly is 59. Actor William Petersen ("CSI") is 52. Actor Kelsey Grammer is 50. Singer Mary Chapin Carpenter is 47. Actor William Baldwin is 42. Country singer Eric Heatherly is 35. Actress Jennifer Love Hewitt is 26. Opera singer Charlotte Church is 19.
Local journalism is essential.
Give directly to The Spokesman-Review's Northwest Passages community forums series -- which helps to offset the costs of several reporter and editor positions at the newspaper -- by using the easy options below. Gifts processed in this system are not tax deductible, but are predominately used to help meet the local financial requirements needed to receive national matching-grant funds.
Subscribe now to get breaking news alerts in your email inbox
Get breaking news delivered to your inbox as it happens.
---