News > Spokane
Man arrested after clerk was hit with hammer
Fri., Feb. 25, 2005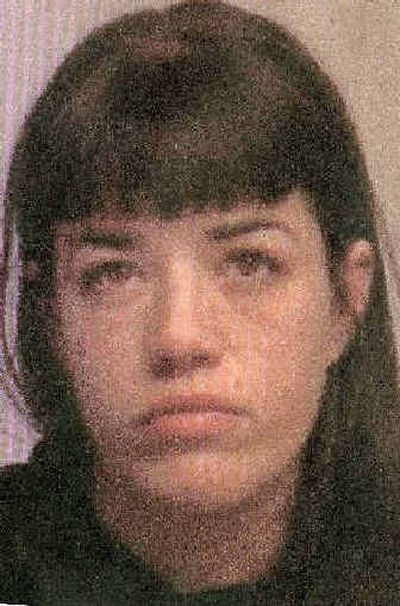 A man accused of hitting a convenience store clerk with a hammer was arrested Tuesday.
Shaun Webb, 25, was booked into the Spokane County Jail on a charge of first-degree assault.
The incident happened early Saturday at Qwik Stop, 3021 E. Wellesley Ave.
The employee who was attacked, Wayne Howry, dialed 911 when Webb did not comply with orders to leave the store, court records allege. Webb is accused of taking a hammer from his pocket and striking Howry on the back of his head and hitting him in the mouth with his fist, court records say.
Howry was taken to Holy Family Hospital, where he was given stitches on his head and to the inside of his mouth.
Webb remained in jail on Thursday on a $100,000 bond.
Police search for fraud suspect
Police are searching for a woman suspected of producing fraudulent Washington state drivers' licenses.
Wendy C. Iwanow, 32, was arrested this month after police found firearms in her home in the 900 block of East Rockwell Avenue while executing a search warrant, said police spokesman Dick Cottam in a press release. Iwanow is a felon and is not allowed to possess firearms.
Police seized computers during the search. Iwanow was released from the Spokane County Jail before evidence was found on the computers that indicate that she may have been making fake ID cards.
Anyone with information on Iwanow's whereabouts is asked to call 911.
Police focus on school zones today
Drivers might want to pay special attention in school zones today.
The Washington State Patrol and Spokane Police Department are scheduled to conduct emphasis patrols in Spokane school zones.
Both will be using unmarked cars during the morning commute and will be looking for seat belt violations and drivers failing to yield to pedestrians, as well as speeding.
USS Abraham Lincoln to return
Everett The USS Abraham Lincoln is scheduled to return to its homeport here next week following a deployment in southern Asia, where its crew helped with tsunami relief.
The aircraft carrier and its guided-missile destroyer USS Shoup are set to return March 4, said Jeanie Kitchens, a spokeswoman at Naval Station Everett.
About 100 sailors from the Lincoln have already returned home, arriving at Seattle-Tacoma International Airport on Wednesday evening.
Kitchens said Thursday that the Lincoln had stopped this week at Naval Station Pearl Harbor before continuing on to San Diego and then Everett.
The Nimitz-class carrier, with a crew of more than 5,000, left Everett last October for a four-month deployment that was later extended. Arriving in Asia in early January, it led a massive relief operation following the Dec. 26 tsunami. Its air wing flew more than 1,700 missions delivering food, water and other aid along the devastated western coast of the Indonesian island of Sumatra.
Spaghetti feed tonight at Casey's
A north Spokane restaurant will hold a spaghetti feed tonight to raise money for the reconstruction of the Community Oriented Policing Service substation in the West Central neighborhood.
The COPS West substation, 1901 W. Boone Ave., was damaged by a fire Dec. 27. Insurance will pay for all but $6,000 of the work needed to fix the building, police spokesman Dick Cottam said in a press release.
Casey's Bar & Grille, 2126 N. Monroe St., will donate all money raised from the dinner to the reconstruction effort.
The feed will be held from 6 to 8 tonight at Casey's. Cost is $5 for adults and $3 for kids 10 and younger.
Local journalism is essential.
Give directly to The Spokesman-Review's Northwest Passages community forums series -- which helps to offset the costs of several reporter and editor positions at the newspaper -- by using the easy options below. Gifts processed in this system are not tax deductible, but are predominately used to help meet the local financial requirements needed to receive national matching-grant funds.
Subscribe now to get breaking news alerts in your email inbox
Get breaking news delivered to your inbox as it happens.
---