Opinion
Nation has often turned to former presidents in times of crisis
Sat., Jan. 8, 2005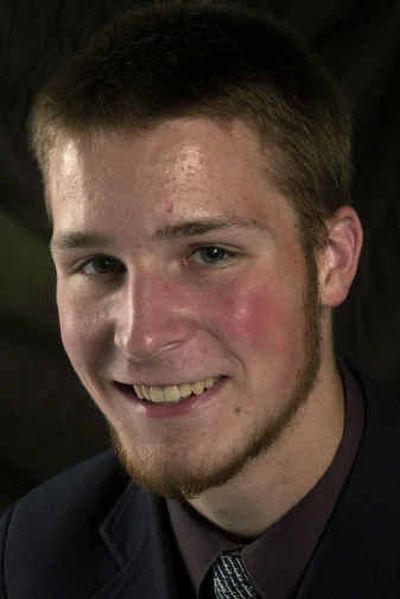 In response to the tsunami devastation in south Asia, President Bush recently summoned George H.W. Bush and Bill Clinton to lead a humanitarian effort to raise donations for aid in the region. At a press conference Monday to announce the campaign, Bush said, "Americans have a history of rising to meet great humanitarian challenges and of providing hope to suffering peoples." Perhaps it is no surprise, then, that American presidents have historically played major roles in world affairs after their terms in office.
Many presidents are content to live their lives in peace once they leave the oval office. George Washington, John Adams, Andrew Jackson and Dwight Eisenhower all chose to retire from public view after their high-profile careers. Others chose to take active political roles.
William Howard Taft became the Chief Justice of the United States after his presidency, maintaining a high political impact, and John Quincy Adams was elected to the House of Representatives.
Though many presidents impacted politics and foreign affairs after their terms, only a few former presidents paved the way for Bush Sr. and Clinton to take on humanitarian endeavors. The two most celebrated of these humanitarian presidents are Herbert Hoover and Jimmy Carter.
Prior to his presidency, Hoover was appointed chairman of the Commission for Relief in Belgium. As chairman, he played an active role in bringing humanitarian relief to Belgium, France and other nations devastated by World War I in Europe. After World War II, President Truman summoned Hoover to travel abroad and examine worldwide famine.
Hoover jumped at the opportunity to aid his fellow humans and always took pride in his good works.
The most celebrated humanitarian of all former presidents, however, is Jimmy Carter. Carter has championed human rights throughout his lifetime, and in 1982 he established the Carter Center to promote such ideals. Carter has traveled the world, aiding in relief efforts and mediating peace negotiations in Middle-Eastern and African nations. In the United States, Carter established Habitat for Humanity to provide homes for the needy. In 2002, he received a Nobel Peace Prize for his humanitarian work.
Presidents have always been the most high-profile American citizens.
In times of crisis, America looks first and foremost to its president. Even upon retirement, former presidents continue to be sources of inspiration and hope. It is this powerful status that has given men like Hoover and Carter the power to lead our nation in foreign aid. Hopefully, former presidents Bush and Clinton will be able to rally the nation they once led so we can bring relief to the hundreds of thousands of victims in south Asia.
Local journalism is essential.
Give directly to The Spokesman-Review's Northwest Passages community forums series -- which helps to offset the costs of several reporter and editor positions at the newspaper -- by using the easy options below. Gifts processed in this system are not tax deductible, but are predominately used to help meet the local financial requirements needed to receive national matching-grant funds.
Subscribe now to get breaking news alerts in your email inbox
Get breaking news delivered to your inbox as it happens.
---