News > Features
Berry says bye-bye Benet; Sean, meet Madonna
Tue., Jan. 11, 2005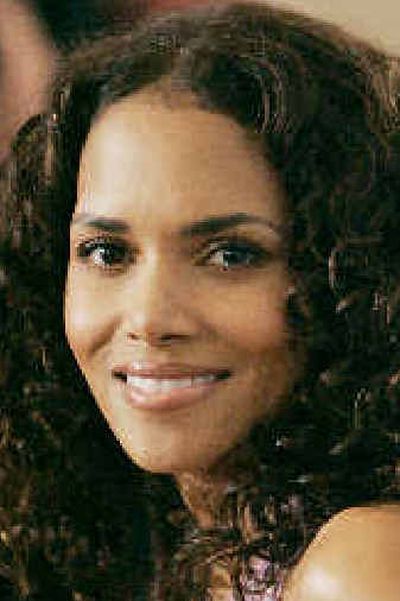 WHILE ALL ATTENTION is on the Jennifer Aniston-Brad Pitt breakup, actress Halle Berry has quietly finalized her divorce from singer Eric Benet. Under terms of a settlement filed last week, Berry will keep all the assets she brought into the marriage and her Beverly Hills mansion and will pay no spousal support.
Benet had indicated he would challenge their prenuptial agreement but decided not to.
Sean Penn, meanwhile, says he has no regrets about his brief marriage to Madonna.
"It was a miserable marriage, but I like her a lot," says Penn, now married to actress Robin Wright Penn. "It got me steps further and clearer into knowing what I wanted. I still had a lot of demon doors to go through.
"I don't recall having a single conversation in four years of marriage," he added. "I've talked to her a couple of times since, and there's a whole person there. I just didn't know it."
From 'Most Wanted' to most needed
In the latest on the celebrity tsunami relief front, teen actress-singer Hilary Duff is donating a portion of ticket sales from her sold-out "Most Wanted" tour to relief efforts.
Duff, 17, will give the money to Kids With a Cause, which helps children who suffer from poverty, hunger, sickness, lack of education, neglect and abuse.
And pop star Ricky Martin will visit tsunami-battered areas during a visit to Thailand this week, focusing on orphans and "families broken by the disaster," a spokesman said.
Have a speedy recovery, girl
Czech supermodel Petra Nemcova, injured in the Asian tsunami, has returned to Prague for further treatment.
Nemcova, 25, who appeared on the cover of the 2003 Sports Illustrated swimsuit issue, was vacationing in Thailand with her boyfriend, well-known fashion photographer Simon Atlee, when the waves swept through their beach hut.
She reportedly clung to a tree for eight hours as the water swirled around her, suffering injuries including a broken pelvis. Atlee remains missing.
He still has that fire inside
Actor/race car driver Paul Newman escaped injury Saturday when the car he was testing caught fire following a spin at Daytona International Speedway, reports The Associated Press.
Newman, 79, was driving a Daytona Prototype sports car for next month's Rolex 24 when he spun on the road course, said Adam Saal, Grand American Series spokesman. When Newman tried to restart the engine it caught fire.
"Knowing Paul, I doubt if this changes his plans to race in the Rolex 24 at Daytona," Saal said.
She expected him to kiss and not tell?
A former girlfriend of Kiss rocker Gene Simmons is suing him for slander, saying he made her sound like a "sex-addicted nymphomaniac" during a VH-1 special.
Georgeann Walsh Ward says in court papers that a photo of her appeared 11 times during the documentary, shown on the cable network several times in July and August, while Simmons claimed to have had sexual encounters with 4,600 women.
The birthday bunch
Actor Rod Taylor is 75. Saxophonist Clarence Clemons (Bruce Springsteen and the E Street Band) is 63. Country singer Naomi Judd is 59. Actress Kim Coles ("Living Single") is 43. Singer Mary J. Blige is 34. Actress Amanda Peet is 33.
Local journalism is essential.
Give directly to The Spokesman-Review's Northwest Passages community forums series -- which helps to offset the costs of several reporter and editor positions at the newspaper -- by using the easy options below. Gifts processed in this system are not tax deductible, but are predominately used to help meet the local financial requirements needed to receive national matching-grant funds.
Subscribe now to get breaking news alerts in your email inbox
Get breaking news delivered to your inbox as it happens.
---