News > Spokane
Hey, Mr. H, a promise is a promise
Tue., Jan. 11, 2005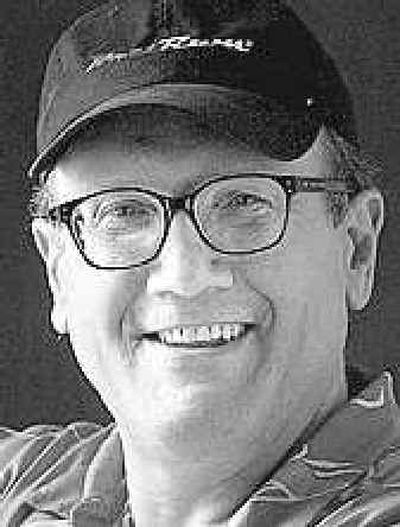 I'm all for Duane Hagadone contributing to the floral betterment of Post Falls, but…
Isn't he forgetting something?
We had a deal. Spokane and Hagadone, that is.
Before North Idaho's No. 1 hospitality and media mogul takes his idea to build a world-class botanical garden in his Lake City hometown and transplants it in Post Falls, he owes the Lilac City one megabucks high-rise hotel.
I learned about what some Post Falls interlopers were trying to pull while reading Sunday's edition of The Spokesman-Review.
The headline "Hagadone considers Post Falls for garden" caught my eye on page B3.
The story appeared right next to our latest sad installment on Spokane Valley criminal legend Eddie Ray Hall.
(Side note: Secret Witness is offering a cash reward for information leading to Hall's arrest. Call 327-5111. For the love of God, somebody pick up a telephone and turn him in! The longer Eddie Ray stays on the lam, the more ridiculous our judicial system looks. I mean, this dude's already been arrested 80 freakin' times. And we just had the bonehead in jail on yet another drug charge. What idiot allowed Eddie Ray to bond out?)
I don't fault Post Falls Mayor Clay Larkin for trying to leech onto the Hagadone garden. That's just good old-fashioned civic self-interest.
Larkin and some other boosters, according to the story, want Mr. H to build his $21 million garden on Black Bay Park. The 58 acres are owned by the city and feature 2,000 scenic feet of Spokane River shoreline.
That would be lovely.
But am I the only one with a working memory around here?
Let me take you back to last October. That's when Hagadone originally aired his desire to close two downtown blocks of Sherman Avenue. His idea was to add another tower to his resort and create a spectacular botanical wonderland in honor of his late parents.
Hagadone has a history of doing business from a "my way or the highway" perspective. This time was no different.
In the event he couldn't get his way, Hagadone vowed to cart his loot across the state line and erect a hotel tower in Spokane. He even said he had an option to buy some property near our Convention Center.
That possibility had many of us passing peach pits with excitement.
"Spokane would love to have Duane Hagadone here," gushed downtown Spokane developer Rob Brewster in a news story. "I assure him the city would open its arms."
Me, too. As a former managing editor of Hagadone's Coeur d'Alene Press, I'd be first in line to give my old boss a welcoming bear hug.
As it turned out, the Coeur d'Alene populace never warmed to Hagadone's project. Especially after his landscape artists convinced him that a third block should be closed.
No doubt realizing he'd be creamed if the matter was put to a vote, Hagadone wisely yanked his street closure proposal. And wouldn't you know? He came back with a less invasive way to expand the Coeur d'Alene Resort. He later suspended his garden project.
Any way you slice it, King Rat didn't get the cheese this time.
So the only fair thing left is for Hagadone to make good on his original threat to spend some millions OVER HERE!
Spokane needs help. We're not too proud to admit it.
The city is reeling under budget cuts. Cops and firefighters have been laid off. Some of our potholes are deeper than Casco Bay.
Save us, Duane Hagadone. We need your tax revenue.
Skip the hotel if you want. We'll take the garden. You can have half of Riverfront Park to plant it on.
Heck, you can build it on Riverside Avenue on the block between the Federal Building and The Spokesman-Review. We're already used to the feds closing part of the street off because of those dumb color-coded terrorist alerts.
Come on, Duane. A deal's a deal.
At the very least, could you donate a few bucks for a bigger Secret Witness reward?
We've gotta catch Eddie Ray.
Local journalism is essential.
Give directly to The Spokesman-Review's Northwest Passages community forums series -- which helps to offset the costs of several reporter and editor positions at the newspaper -- by using the easy options below. Gifts processed in this system are not tax deductible, but are predominately used to help meet the local financial requirements needed to receive national matching-grant funds.
Subscribe now to get breaking news alerts in your email inbox
Get breaking news delivered to your inbox as it happens.
---