News > Business
Legislature has a shot at stardom
Tue., Jan. 11, 2005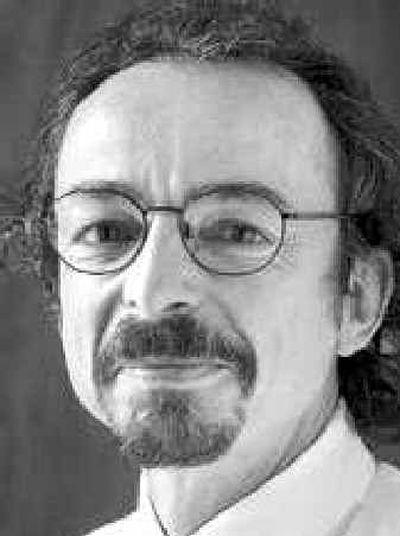 Film producers in Washington need a close-up with state legislators.
The industry — total employment of 8,000 or so — could itself become the subject of a discouraging documentary about how those high-paying jobs were eliminated or forced out of state by taxes and other burdens.
The Spokane Area Chamber of Commerce, looking for a happier ending, has included support for changes to the business and occupation tax as it applies to filmmaking in its legislative wish list. Spokane-based North by Northwest Productions and Hamilton Photography & Film Co. would be among the beneficiaries of any relief.
Making films costs big money. Margins are small, even without the legendary ability of Hollywood accountants to turn a "Titanic" into an "Ishtar." But Washington filmmakers rarely get a piece of projects that big, in part because the B&O tax on gross revenues discourages major expenditures in the state.
Out-of-state filmmakers are not subject to the tax, which widens the home-town team's competitive disadvantage.
Among the potential solutions to the B&O tax issue are credits like those granted to the high-tech industry, or simply reclassifying filmmaking as manufacturing as opposed to a service industry. Reclassification would lower the industry's tax rate to one-third the current level.
Though anxious for help, Suzy Kellet, director of the Washington State Film Office, pans solutions that address only the B&O issue. The disadvantages of movie-making in Washington go beyond taxes, she says, and any effort to seek relief for one industry is bound to bring appeals from others equally entitled to some consideration.
"This is a sticky issue with the Department of Revenue," Kellet says. "I would look at the climate for doing business here."
British Columbia has been considered the biggest threat to the Washington industry. The province built a sound stage to attract filmmakers, and Canada offers tax credits. The cheap Canadian dollar helps, too.
If you want to shoot a film set in Seattle, Kellet says, you can use Vancouver locations and save yourself a lot of money.
But other states are an increasing threat as well, she adds.
New Mexico, for example, recently decided to invest 2.5 percent of severance tax revenues from its oil and gas industry in filmmaking — up to $7.5 million per movie. Louisiana provides an employment tax credit, transferable investor tax credit, and rebates its hefty 14.9 hotel tax if film crews linger more than 30 days. The list goes on.
Meanwhile, Kellet says, expenditures in Washington from film, television and commercial production have dwindled from a peak of $50.5 million in 2000 to $13 million the last couple of years.
"Without a major incentive, we will continue to move along," she says.
North by Northwest shoots a few movies each year on budgets between $3 million and $4 million. Last month, company Chief Executive Officer Rich Cowan directed Chuck Norris in "The Cutter" at locations around Spokane.
Cowan says the company frequently turns down opportunities to shoot a movie because Washington offers no incentives. The company could double or triple in size if Washington was competitive with other states, he says.
Reclassification of film production for B&O tax purposes would at least make possible the shooting of one more project a year, Cowan says, as well as additional work doing commercials.
North by Northwest employs 40 directly or indirectly.
Cowan says clients are perplexed by the B&O and its impact on their projects. "We have to be leaner. We have to beat that tax," he says.
Don Jensen, president of Alpha Cine Labs in Seattle, will lead the industry's effort to get changes made in Olympia. He says one study indicates that tax credits similar to Louisiana's would encourage new activity and return double or triple the revenues to the state. Hotels and restaurants especially would benefit from additional trade, he says.
"We think we can make this work and still make that an economic boon for the state," Jensen says, adding that the industry has not yet put together a specific proposal.
In a tough budget year, a tax break for filmmaking will be a hard sell. But this is an industry that imposes almost no costs on the state as it generates significant incomes. That's the big picture.
Local journalism is essential.
Give directly to The Spokesman-Review's Northwest Passages community forums series -- which helps to offset the costs of several reporter and editor positions at the newspaper -- by using the easy options below. Gifts processed in this system are not tax deductible, but are predominately used to help meet the local financial requirements needed to receive national matching-grant funds.
Subscribe now to get breaking news alerts in your email inbox
Get breaking news delivered to your inbox as it happens.
---