News > Features
Specialist , better meds, diet may help
Tue., Jan. 11, 2005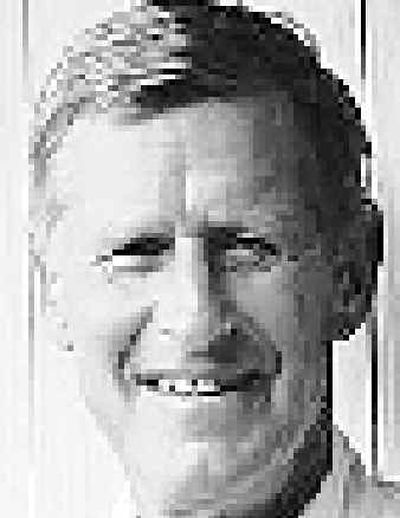 Dear Dr. Gott: Several years ago, my 84-year-old husband was diagnosed with a hiatal hernia and acid reflux. Despite the regular use of Pepcid and Mylanta, he has begun coughing and experiencing periodic heartburn at night. I believe he has esophagitis. His doctor doesn't take his case seriously. Would a change in his medicines help?
Dear Reader: I agree with your conclusion that peptic esophagitis is the most likely cause of your husband's cough and heartburn. I am, however, concerned that his medications have lost their effectiveness, and his doctor doesn't take the situation seriously.
To review briefly, a hiatal hernia is a weakness of the ring of muscle that separates the stomach from the esophagus. When this "valve" malfunctions, irritating gastric acid can flood the lower esophagus, leading to cough, indigestion, gas – and a serious, pre-malignant complication known as Barrett's esophagus.
If your husband's symptoms of reflux are not controlled by his present medications, he needs a change – and, possibly, endoscopy, a test to examine and biopsy (if appropriate) the inflamed esophageal lining. However, before urging your husband to undergo a potentially uncomfortable and invasive procedure, I recommend a stepped approach:
First, he should avoid any food or drink that triggers his symptoms.
Second, he should request a four-week trial of a more powerful medicine, such as Protonix, Nexium or Prevacid.
Third, he may choose to see a gastroenterologist for further testing and follow-up.
Under normal, decades-old recommendations, I would be content to change your husband's medications, wait and see what happens, and refer him to a gastroenterologist only if your spouse fails to improve.
In today's litigious climate, however, I could be sued for not first making a referral. So, here I am "covering the bases." More on professional liability in a future column.
To give you related information, I am sending you a copy of my Health Report "Hiatal Hernia." Other readers who would like a copy should send a long, self-addressed, stamped envelope and $2 to Newsletter, P.O. Box 167, Wickliffe, OH 44092. Be sure to mention the title.
Local journalism is essential.
Give directly to The Spokesman-Review's Northwest Passages community forums series -- which helps to offset the costs of several reporter and editor positions at the newspaper -- by using the easy options below. Gifts processed in this system are not tax deductible, but are predominately used to help meet the local financial requirements needed to receive national matching-grant funds.
Subscribe now to get breaking news alerts in your email inbox
Get breaking news delivered to your inbox as it happens.
---