A&E > Entertainment
Check out Julianne Crane's new Art Beat blog at spokane7.com
Fri., Jan. 14, 2005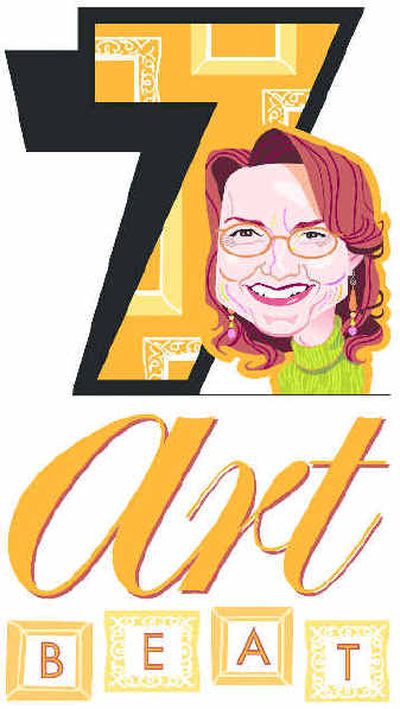 Editor's note: Staff writer Julianne Crane's new blog, Art Beat, is the place to find information about the visual arts scene in the Inland Northwest. Catch her updates at www.spokane7.com/blogs/ artbeat.
Compelling image takes top award in Chase Gallery show
First Place in the Chase Gallery's "All Media Juried Show" went to "Chemo Therapy," by Spokane photographer Fred Runkel. It is part of a series of black and white images chronicling Marilyn Ream's (Runkel's wife) journey with ovarian cancer.
The "All Media Juried Show" features 40 Inland Northwest artists and runs through Feb. 11 at the Chase Gallery in Spokane City Hall, 808 W. Spokane Falls Blvd.
The exhibit includes paintings, drawings, photography, functional and sculptural ceramics, fiber arts and jewelry.
The awards were selected by juror Steve Gibbs, owner of the Art Spirit Gallery in Coeur d'Alene.
Other award winners include: second prize to Stefani M. Rossi for her mixed media, "Faithful Companions," and third prize to Olivia Waterman for a water media painting, "Aunt-eye-t-her."
Honorable mentions were noted for Ken Yuhasz' neon wall sculpture, "Cheer Leader," and Sally Graves Machlis' oil painting, "Tree of Wisdoms."
The free gallery is open Mondays, 8 a.m. to 9 p.m., and Tuesdays through Fridays, 8 a.m. to 5 p.m.
Local journalism is essential.
Give directly to The Spokesman-Review's Northwest Passages community forums series -- which helps to offset the costs of several reporter and editor positions at the newspaper -- by using the easy options below. Gifts processed in this system are not tax deductible, but are predominately used to help meet the local financial requirements needed to receive national matching-grant funds.
Subscribe to the Spokane7 email newsletter
Get the day's top entertainment headlines delivered to your inbox every morning.
---