News > Features
Spouse's family history cause for serious concern
Mon., Jan. 17, 2005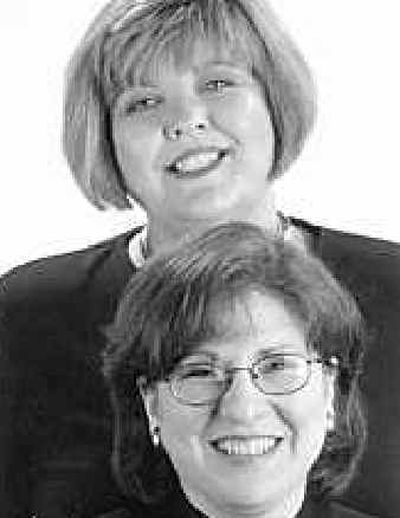 Dear Annie: Last night, my life was turned upside down. My 14-year-old daughter, "Cindy," woke me up and said her stepdad, "Chuck," had touched her. There was no actual sex involved, thank God. I confronted Chuck immediately. He said he knew it was inappropriate and stopped right away.
Chuck was molested during his childhood, as was I, so we know how wrong this is. Chuck and I put all the blame on him, which is where it belongs. Before this happened, I never thought I would allow any man to get away with something like this, but now I'm not so sure what to do.
The three of us have a wonderful life. However, Cindy recently has been paying a lot of attention to Chuck. She is home-schooled and doesn't see many other children her age. After Cindy told me what Chuck did, I said I would kick him out, but she asked me not to. She said she loves both of us and that she is fine. Annie, I know my daughter, and she really is fine. Chuck and I are the ones struggling to come to terms with this.
All of this behavior is odd to me. Is it possible that Cindy is really OK? Do you think she may have encouraged Chuck without realizing it? I know girls can be curious. Don't misunderstand. I am not blaming my daughter. Chuck was wrong.
So do I kick him out, like I said I would? Or, do we find a way to work through this? I'm so confused. – Wishing It was Yesterday in California
Dear Wishing: It's understandable that you are searching for a way to make this less serious, so your life can continue as it was, but it's not that simple. Chuck's family history makes it more likely that he could do this again, and Cindy may feel obligated to submit to his advances in order not to break up her family.
We strongly urge you to get family counseling, so you understand the risks and can work out the best solution. It may be best to separate until you do. Also, find activities for Cindy in the afternoon so she can meet other teenagers and won't ever be left alone with Chuck. Good luck.
Dear Annie: With the cold and flu season here, I was wondering about the appropriateness of nose blowing in public, especially in my office. There are a few people who feel comfortable blowing their nose while standing at my desk, and I feel quite disgusted by it.
Is there a rule of etiquette in reference to this situation? – Tampa, Fla.
Dear Tampa: You bet. A sneeze cannot be helped, but deliberately blowing one's nose should be done as privately as possible. Tell these oblivious co-workers sweetly, "I hope you will understand if I ask you not to blow your nose near my desk. I'm absolutely phobic about getting sick."
Dear Annie: I clean the homes of elderly people for a living. For the holidays, they each gave me a cash gift. Was I supposed to give them a gift as well? I am 72 years old and on a fixed income. Buying gifts is difficult. What is the proper thing to do? Does an employee give a gift to an employer? Please tell me so I will be prepared for the next holiday season. – Perplexed
Dear Perplexed: No, you do not have to give your employers a gift for the holidays unless you really want to. You are receiving a cash bonus as an employee, not as a friend. You are under no obligation to reciprocate.
Annie's Snippet (Credit Martin Luther King Jr.): "The ultimate measure of a man is not where he stands in moments of comfort and convenience, but where he stands at times of challenge and controversy."
Local journalism is essential.
Give directly to The Spokesman-Review's Northwest Passages community forums series -- which helps to offset the costs of several reporter and editor positions at the newspaper -- by using the easy options below. Gifts processed in this system are not tax deductible, but are predominately used to help meet the local financial requirements needed to receive national matching-grant funds.
Subscribe now to get breaking news alerts in your email inbox
Get breaking news delivered to your inbox as it happens.
---