Sports
Niners pick Nolan to be new coach
Tue., Jan. 18, 2005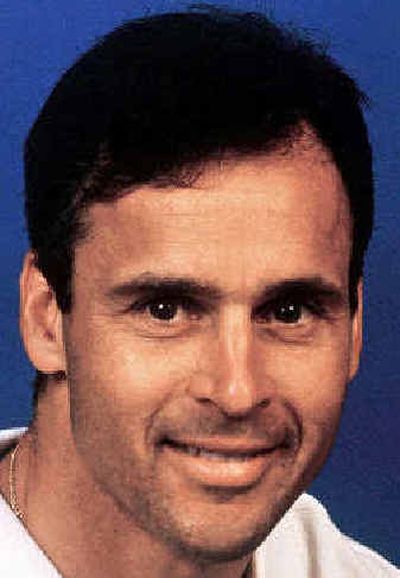 Baltimore defensive coordinator Mike Nolan accepted the San Francisco 49ers' head coaching position Monday and began to negotiate a contract to take over the team that had the NFL's worst record last season.
Nolan, a longtime coordinator for four teams who has never been a head coach, will replace Dennis Erickson, fired earlier in the month after going 9-23 in two seasons out of the playoffs. San Francisco went 2-14 this season.
After wowing 49ers owner John York in an interview Thursday, Nolan accepted the offer Monday and flew to York's home in Ohio to work out a contract.
"(York) had a good strong list of candidates, and they felt that Mike was the perfect candidate to lead us into the future," 49ers spokesman Kirk Reynolds said.
Nolan earned the chance to follow in the footsteps of his father, Dick, who went 54-53-5 in eight seasons as the 49ers' coach from 1968-75, winning three straight division championships and reaching two NFC title games while getting the first playoff wins in franchise history.
Sherman wants to stay
Mike Sherman plans to make the best of his diminished role with the Green Bay Packers.
Sherman will stay on as coach after being stripped of his general manager duties during the weekend. He said he'd like to remain in Green Bay beyond 2005, when his contract expires, but stressed that was up to new boss Ted Thompson.
Sherman said he never considered quitting after losing him GM title.
"I've never resigned from anything in my life. I'm not about to do it over this. I still have the best job in the National Football League," Sherman said.
Thompson said he expects Sherman, who is 55-31 in five seasons, to stay on as coach in 2005.
Sherman is due $3.2 million in 2005, and team president Bob Harlan said that salary won't be slashed with his decreased duties.
Parcells ousts two assistants
Bill Parcells took the first big step in his off-season overhaul of the Dallas Cowboys by announcing he dumped two assistants: offensive line coach George Warhop and kicking coach Steve Hoffman.
Hoffman was the team's longest-tenured football staffer, having arrived in 1989 as part of Jimmy Johnson's first group of assistants.
He developed a reputation for discovering off-the-radar kickers, providing cheap talent at a key position. But his latest pupil, Billy Cundiff, let down Parcells too many times on kickoffs and field goals.
Warhop's unit was also a big disappointment this season, and he said nearly two weeks ago he'd been told he would be let go. He will be replaced by tight ends coach Tony Sparano, who was Cleveland's offensive line coach in 2000.
No replacement was named for Hoffman, or for Sparano's old job.
Local journalism is essential.
Give directly to The Spokesman-Review's Northwest Passages community forums series -- which helps to offset the costs of several reporter and editor positions at the newspaper -- by using the easy options below. Gifts processed in this system are not tax deductible, but are predominately used to help meet the local financial requirements needed to receive national matching-grant funds.
Subscribe to the sports newsletter
Get the day's top sports headlines and breaking news delivered to your inbox by subscribing here.
---