News > Nation/World
FCC chief leaves unfinished business
Sun., Jan. 23, 2005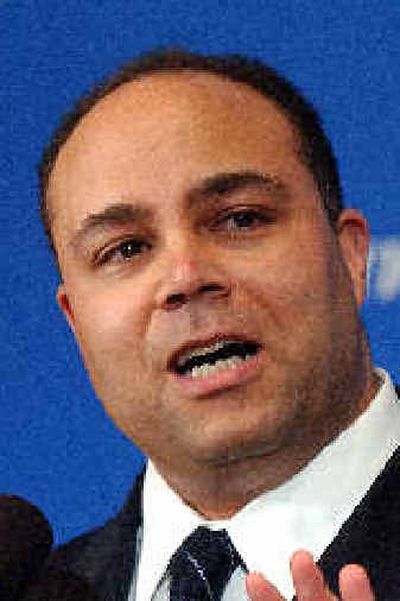 WASHINGTON – Throughout his four years as chairman of the Federal Communications Commission, Michael Powell zealously touted a future filled with technologies competing to provide new ways to communicate and get information, from souped-up wireless devices to online access via power lines.
Some of these are now coming to pass. As a result, whole industries are being upended. Cable companies are now also phone companies, phone companies want to provide video, and an entire regulatory scheme is in flux.
But many analysts say Powell – who Friday announced his resignation – is leaving before many crucial details have been worked out. Those details will affect the choices consumers are likely to have and the prices they will have to pay.
Those tasks will fall to Powell's successor and a reconstituted FCC. Already, the agency is grappling with several initiatives and federal court disputes that include whether cable companies must open their lines to competing Internet providers and how much nudity and profanity is appropriate on television and radio.
In addition, new leaders of House and Senate oversight committees have said they want to re-examine the nation's telecommunications and media laws. They have not, however, laid out specifics.
The coming period will see "a legislative and administrative donnybrook" because of all the unresolved issues, predicted Mark Cooper, legislative director for the Consumer Federation of America.
During Powell's term, the FCC rolled back rules that required telephone companies to share their networks at discounted rates with firms providing competing local telephone service.
The phone companies want the FCC to go further, freeing them from requirements that allow competing Internet providers to use phone networks to provide high-speed online access over telephone lines, a service called DSL.
That would put the phone companies on equal footing with cable operators.
But FCC rules giving cable such freedom were overturned by a federal court. The FCC has appealed to the U.S. Supreme Court, which will hear the case in March.
Consumer groups argue that the FCC and Congress need to confront the cable and telephone companies' growing power over Internet connections. The groups fear that network operators could begin to play favorites with what content can move across their networks, at the expense of competitors.
Several groups want Congress or the FCC to insist on "network neutrality." Powell supported the concept but stopped short of seeking rules. The companies say that they have no such intentions and that less regulation produces more competition.
After the infamous Super Bowl incident involving singer Janet Jackson's exposed breast, the FCC and many in Congress have called for a crackdown on indecency and nudity.
Major radio and television studios have been fined, and there have been calls for more aggressive action.
The issue is among several that will be the focus of Rep. Joe Barton, R-Texas, who heads the House Energy and Commerce Committee, according to spokesman Larry Neal.
Both houses of Congress crafted laws upping indecency fines from a maximum of $32,500, to up to $500,000 in one version. Although both measures stalled before last session ended, one is likely to pass this year.
Last year, the FCC issued new rules that relaxed restrictions on how many media outlets companies could own while tightening others.
But the rules were attacked by many in Congress who said they would allow more media to be dominated by fewer players, and the regulations were challenged in court.
A federal appeals court put the rules on hold, determining that the FCC used flawed methodology. The agency has yet to decide if it will appeal.
In the meantime, Congress changed one of the rules, limiting ownership of television stations by saying a big television network such as Fox or ABC cannot own a group of stations that reach more than 39 percent of the national audience.
Local journalism is essential.
Give directly to The Spokesman-Review's Northwest Passages community forums series -- which helps to offset the costs of several reporter and editor positions at the newspaper -- by using the easy options below. Gifts processed in this system are not tax deductible, but are predominately used to help meet the local financial requirements needed to receive national matching-grant funds.
Subscribe now to get breaking news alerts in your email inbox
Get breaking news delivered to your inbox as it happens.
---