Sports
Hey, you skiers, come on and take a freeride
Fri., Jan. 28, 2005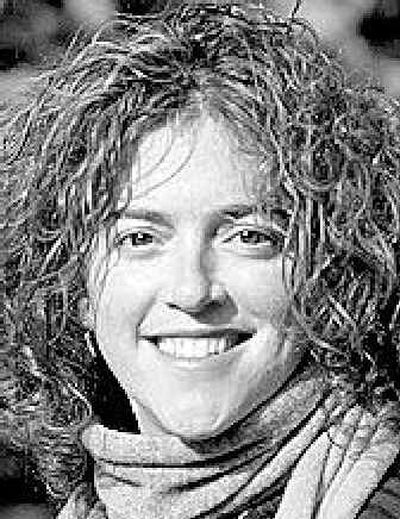 Looks like I picked a tough year to write a ski column.
Well, I shouldn't be so quick to say that. I am sure we'll remember the 2004-2005 season as the year January was so bad, but February and March saw the most amazing comeback.
Freeride skiing is a relatively new phenomenon coming onto the ski scene in the last five or six years. The art of freeskiing, a sort of evolution of the hot dog style of skiing in the 1970s, is a creative and personally expressive way of skiing the mountain. Freeskiing can be carving turns on groomers, riding rails and getting air in the terrain park or ripping the powder on the big steeps.
Take someone such as Josh Loubek of Coeur d'Alene. Loubek moved here from Whistler, British Columbia, where he was a top competitor in freestyle competitions around the world. Now he is the head judge for the X Games ski comps and a sales rep for Oakley.
Loubek grew up in Seattle and moved to Steamboat Springs, Colo., to get more time on the snow. He started competing in freestyle mogul competitions. Then he started hanging out with the snowboarders who were riding rails, getting air and having all the fun. Loubek and others like him figured they could do the same on skis.
Ski manufacturers, eager to breathe some life into a sport that was otherwise somewhat stagnated, saw an opportunity. Since the late 1990s, almost every major manufacturer has since developed a freeride line of equipment with shorter skis and turned up tails (twin tips).
Competitions started sprouting up everywhere. "It's ironic," Loubek said, "because the very founding principle of freeskiing was to get away from the discipline of racing. When we were racing gates, we just wanted to go freeski."
Competitions breed top riders which, in turn, breeds corporate sponsorship. Pick up a Freeskier Magazine, or go to a Warren Miller movie or a Matchstick Productions movie and you'll see top names such as Tanner Hall, Dan Treadway and Sarah Burke, household names for many teens who hang their posters on their bedroom walls.
Burke, recognized in Powder Magazine as the world's best female skier in 2004, will be at Schweitzer as a coach for the Freeride Institute, a three-day ski and snowboard camp from Feb. 25-27 (weather permitting). She will be joined by Loubek and other celebrity coaches such as Rory Bushfield, 2002 FIS International Youth Freestyle Champion.
Institute director Bob Legasa said, "The camp is designed to cover the entire aspect of freeriding. Freeriding isn't just about the park. Riders should know how a ski works and how to carve a turn in the groomers, how to ski in the steep powder and ride the moguls."
In the terrain park, the coaches focus on etiquette and overcoming intimidation. Participants are taught what to look for when they enter the park, how to choose their line and how to make it safer. They'll start on smaller jumps of 4-5 feet and with a few tips. The students surprise themselves with how they can progress.
Skiers and snowboarders 10 years and older, of intermediate level and better, are welcome to the program. The camp always sells out with 35-40 students and six to eight coaches. The cost is $299. For more information on the Freeride Institute, contact Legasa, 208-660-9094, or e-mail at freeridepromo@msn.com.
Once you've participated in the camp, you'll be ready to succeed in one of the many freestyle competitions taking place in the Inland Northwest this season. This weekend, Schweitzer hosts the Next Snow Search for kids ages 9-14 and 49 Degrees North will host a rail competition. The USSA freestyle contest will take place at Silver Mountain March 5 and 6, and Schweitzer will host the Stomp Games March 11 and 12.
Ride on!
Local journalism is essential.
Give directly to The Spokesman-Review's Northwest Passages community forums series -- which helps to offset the costs of several reporter and editor positions at the newspaper -- by using the easy options below. Gifts processed in this system are not tax deductible, but are predominately used to help meet the local financial requirements needed to receive national matching-grant funds.
Subscribe to the sports newsletter
Get the day's top sports headlines and breaking news delivered to your inbox by subscribing here.
---