Hunt is on for stabbed girl's father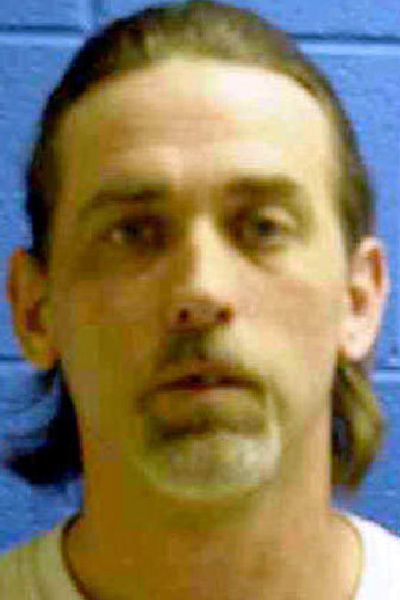 WALLACE – Recreational all-terrain-vehicle riders, law enforcement and state Fish and Game officers combed Shoshone County's woods Friday in search of John Rollins Tuggle, 37, who allegedly knifed his daughter and left her to die near a mountain road on Wednesday. But Tuggle remained on the run.
A $10 million warrant for his arrest was issued Thursday.
"We believe he's still in the area, but we don't know that," Shoshone County Sheriff Chuck Reynalds said. "He's comfortable in the outdoors, capable and very dangerous."
While the search for Tuggle continued, the man's 12-year-old daughter recovered enough to speak with police at Spokane's Sacred Heart Medical Center. She's in serious condition, said a Sacred Heart nursing supervisor. Reynalds said the girl will stay in the hospital three to four weeks.
Tuggle, who has been living in Hayden, Colo., picked up the girl at his former wife's Athol home Wednesday morning. She was found bleeding and alone in the late afternoon the same day in the Lost Creek drainage north of Prichard, Idaho. Reynalds said she was stabbed five times with a pocketknife in her upper body most likely around 1 p.m. Police haven't found the knife, he said.
The girl's hands were bound with a rope, but she was able to wiggle out of the rope by the time a Coeur d'Alene family looking for a campsite found her off Forest Service Road 442, Reynalds said.
He said there's no forensic evidence the girl was raped.
Tuggle is a registered sex offender who served nine years in prison in Idaho for the rape of his 13-year-old sister-in-law. He hadn't seen his daughter since before he entered prison.
Reynalds theorized Friday that the stabbing crime was one of opportunity, not revenge.
"I think he's a pedophile, likes young girls, had the opportunity," he said. "I don't think it was revenge."
A copy of Tuggle's 1996 parole hearing suggests that revenge was on his mind nine years ago. Parole from the Idaho State Prison was denied in 1996 after Tuggle told the Commission of Pardons and Parole that he planned to return to his wife's home in Athol, where his sister-in-law was also staying.
"He said he was mad and he wanted to get back at someone," the minutes of the parole hearing state.
According to the minutes, Tuggle's rape victim was 13 and became pregnant as a result of the rape. Commissioners noted his "very poor attitude."
Reynalds said Friday the Athol home of Tuggle's former wife is not a concern in the current investigation but that officers are watching the house.
The FBI and Idaho State Police joined the Shoshone County sheriff in an investigation task force that's operating out of a mobile command center just east of the sheriff's office in Wallace. Reynalds said he's sending evidence to the FBI lab in Quantico, Va. Volunteers with the Shoshone County Sheriff's Posse have taken dozens of calls on a tipline, but Reynalds said none has proved significant.
Wallace is hosting an ATV festival this weekend, which attracts hundreds of recreational riders to the heavily forested area. The sheriff said he's hoping someone will spot clues that will lead to Tuggle.
"The more eyes and ears, the better it will be," he said. "We're treating him as armed and dangerous. This was brutal and without pity. If she hadn't been found, she'd have died."
---