News > Business
WestCoast in deal on Kalispell site
Tue., July 26, 2005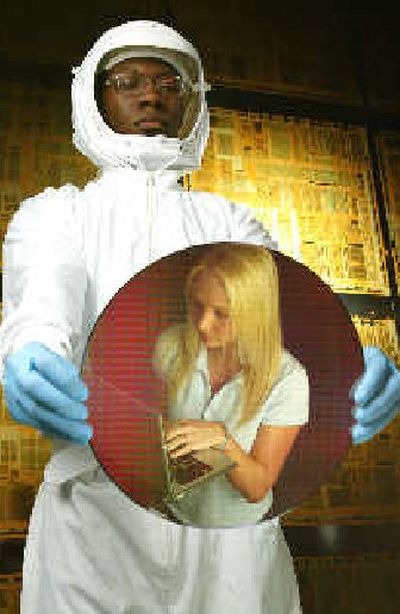 WestCoast Hospitality Corp. said it has sold a 50 percent interest in its Kalispell Center property, a hotel and retail development in the heart of the Western Montana tourist town.
The buyer is GVD Commercial Properties Inc., which has several projects under way in the region.
The Kalispell property is slated for a $5 million expansion and upgrade. Work is expected to start later this year.
The transaction is the second major property sale announced by Spokane-based WestCoast this month.
The company is selling the Crescent and Paterson buildings in downtown Spokane as part of an overall $48 million deal that included other hotels and property.
The company declined to disclose the value of the Kalispell sale. The sides are expected to close on the deal later this year.
It marks another attempt by WestCoast to sell at least part of its Kalispell stake.
The company reached a deal in 2002 to sell the hotel and retail property only to have that agreement terminated a year later.
At the time, WestCoast carried the Kalispell assets on its books for $13 million.
Spokeswoman Julie Langenheim said GVD is expected to pay for half of the $5 million renovation.
Brazilian airline doubles 737 order
Renton, Wash. The Boeing Co. won an order for 30 narrow-body 737s on Monday, when fast-growing low-fare Brazilian airline GOL doubled the number of 737-800s it had ordered last year.
All told, the Sao Paulo-based carrier's order for 60 of the narrow-body jets is worth $3.9 billion at list prices, though airlines typically negotiate steep discounts.
During a visit to the plant where Boeing assembles 737s, GOL President Constantino Oliveira Jr. said the company's goal is to double its current fleet of 35 planes – all 737s – over the next four years.
"The market is growing very fast in Brazil and South America," Oliveira said, moments after his father, Constantino Oliveira, chairman of GOL's board, signed an agreement for the new order.
The airline is scheduled to take delivery of the first of its new 737s next year.
In addition to the 60 firm orders, GOL has options for an additional 41 737s between 2007 and 2012, which Oliveira Jr. said he expects the company will exercise.
Federal benefits OK'd for laid-off workers
Laid-off workers at two Eastern Washington companies qualify for financial assistance and retraining benefits, according to the U.S. Department of Labor.
Approximately 36 former full-time workers and 750 seasonal workers at Seneca Foods Corp., in Dayton, and 20 former employees of Northern Technologies in Liberty Lake qualify for benefits under the Trade Reform Act of 2002 and the Alternative Trade Adjustment Assistance program, a news release said.
The programs supplement regular unemployment benefits and include retraining opportunities, a Labor Department spokesperson said.
Seneca Foods Corp. workers who were laid off or reduced to part-time work from June 3, 2004, to June 30, 2007, are eligible for the benefits, which are also retroactive. The time period for Northern Technologies is June 28, 2004, to July 14, 2007, the release said.
Intel plans facilities in Arizona, New Mexico
San Jose, Calif. Spurred by tax incentives and a belief computer chip demand will continue to grow, Intel Corp. said Monday it will spend $3 billion to build a factory in Arizona and another $105 million to convert an inactive New Mexico plant into a temporary test facility.
The new factory – or "fab" – will create up to 1,000 new Intel jobs over the next several years, the company said. Another 3,000 people are expected to be hired during its construction at the company's site in Chandler, Ariz. Intel currently employs 9,000 people in Arizona.
Construction will begin immediately. Once completed in the second half of 2007, the facility will become the Santa Clara company's sixth factory that produces chip wafers that are about 12 inches in diameter. The other operating factories are in Oregon, Ireland and New Mexico, with others currently under construction in Ireland and Arizona.
The company declined to comment on its other growth plans. Recently, officials in Israel and India have indicated the company plans to build factories or other facilities in their countries.
Horse Heaven Hills now wine appellation
Those hot, arid hills bumping along the Columbia Gorge southeast of the Tri-Cities now are distinguished as a unique wine region.
Called the Horse Heaven Hills, the 570,000-acre area has been recognized as the seventh appellation in Washington state.
Grapes and wineries are not new to the area, but acknowledging the qualities of the south-facing slopes is welcome attention. Having appellation status will ensure that the wines displaying Horse Heaven Hills on their labels meet standards and that the grapes indeed came from the area.
There are four wineries in the Horse Heaven Hills and the grapes grown are used by some of the largest, best-known wineries such as Columbia Crest, Chateau Ste. Michelle and Hogue Cellars. Others such as Woodward Canyon, Quilceda Creek, Long Shadows Vintners, Columbia Winery, Betz Family Winery and Andrew Will Winery also use some of the 20 varieties of grapes.
Local journalism is essential.
Give directly to The Spokesman-Review's Northwest Passages community forums series -- which helps to offset the costs of several reporter and editor positions at the newspaper -- by using the easy options below. Gifts processed in this system are not tax deductible, but are predominately used to help meet the local financial requirements needed to receive national matching-grant funds.
Subscribe now to get breaking news alerts in your email inbox
Get breaking news delivered to your inbox as it happens.
---