News > Features
Guess the Cinderella man threw a princess phone fit
Tue., June 7, 2005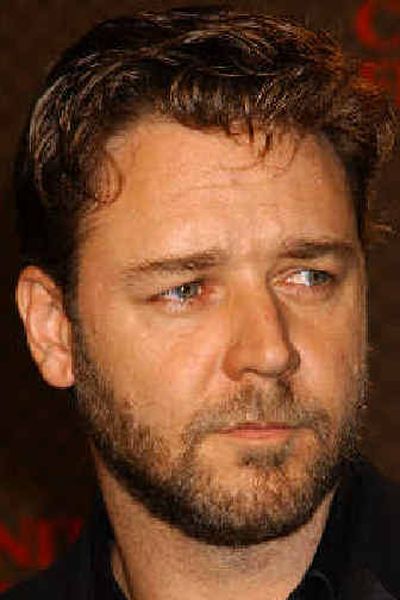 Russell Crowe was arrested and charged Monday for throwing a telephone at an employee of the Manhattan hotel where he was staying.
Crowe, 41, who plays a boxer in his latest film, "Cinderella Man," allegedly threw the phone at the concierge at the Mercer Hotel in SoHo, "hitting him in the face and causing a laceration and substantial pain."
The Australian movie star was arraigned on charges of second-degree assault (punishable by four years in prison) and fourth-degree criminal possession of a weapon – namely, the telephone.
His publicist said that after asking several times to have a faulty phone in his room replaced – "and getting only attitude from the clerk on duty" – Crowe took the phone down to the front desk.
"Words were exchanged and Crowe wound up throwing the phone against the wall," the publicist said. "He regrets that he lost his temper, but at no time did he assault anyone or touch any hotel employee."
Crowe has been known for his temper, including a brawl at a chic London restaurant in 2002.
About those Baer fists …
Max Baer Jr., who played Jethro Bodine on "The Beverly Hillbillies," is unhappy with how his father, Max Baer Sr., is portrayed in "Cinderella Man."
Baer Jr. says filmmaker Ron Howard didn't bother consulting him for the movie, which portrays his father (played by Craig Bierko) as a thug and a cheat.
He says his father, who killed two men in the ring, wept over their deaths and helped put the children of one casualty through college.
Such a nice mean girl
Lindsay Lohan wishes paparazzi would keep their distance – especially after a photographer intentionally crashed into her Mercedes last week.
"I was so shaken up, but I was still nice 'cause I was like, 'I understand it's your job. But you don't have to ram into me next time. I'll give you a picture,' " said Lohan, who suffered cuts and bruises in the collision.
Her role in last year's "Mean Girls" earned her the award for best female performance at this year's MTV Movie Awards, taped Saturday for broadcast Thursday.
These days, she looks much better in candlelight
Molly Ringwald says she's in discussions to make a sequel to "Sixteen Candles," the 1984 movie about the challenges a teen girl faces on her birthday.
"I've turned it down for years. I couldn't see how it would work," she said at Saturday's MTV Movie Awards. "Now, it seems right."
Ringwald, 37, has been appearing in theater, small TV and film parts and raising a daughter, now 18 months old.
Just air an hour of rushes
If Chris Tucker has his way, the next "Rush Hour" will be filled with more Jackie Chan mishaps than ever.
"Everybody loved the outtakes," he says. "We're going to make the (next) movie one big outtake."
Quoteworthy
Russell Crowe, on what he learned from making "Cinderella Man": "Getting punched in the head is stupid. It's not something I ever want to do again."
The birthday bunch
Singer Tom Jones is 65. Actor Ken Osmond ("Leave it to Beaver") is 62. Talk-show host Jenny Jones is 59. Actor Liam Neeson is 53. Actor William Forsythe is 50. Record producer Antonio "L.A." Reid is 49. Musician Prince is 47. Singer-guitarist Gordon Gano (Violent Femmes) is 42. Guitarist Dave Navarro is 38. Actress Larisa Oleynik ("3rd Rock From the Sun," "Boy Meets World) is 24. Actor Michael Cera ("Arrested Development") is 17.
Local journalism is essential.
Give directly to The Spokesman-Review's Northwest Passages community forums series -- which helps to offset the costs of several reporter and editor positions at the newspaper -- by using the easy options below. Gifts processed in this system are not tax deductible, but are predominately used to help meet the local financial requirements needed to receive national matching-grant funds.
Subscribe now to get breaking news alerts in your email inbox
Get breaking news delivered to your inbox as it happens.
---