News > Business
Microsoft cooperates with Chinese censorship
Tue., June 14, 2005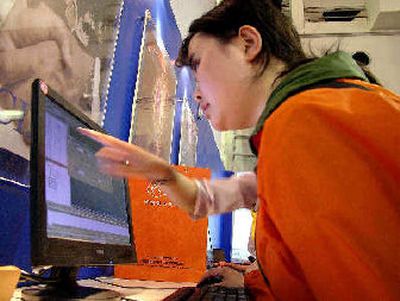 SEATTLE — Microsoft Corp. is cooperating with China's government to censor the company's newly launched Chinese-language Web portal, a spokesman for the tech giant said.
The policy affects Web logs, or blogs, created through the MSN Spaces service, said Adam Sohn, a global sales and marketing director at MSN.
Microsoft and its government-funded Chinese business partner work with authorities to omit certain forbidden language, Sohn said, declining to provide specific examples.
"I don't have access to the list at this point so I can't really comment specifically on what's there," he told The Associated Press.
On Monday, Agence France-Presse, the French news agency, said bloggers were not allowed to post terms to MSN Spaces such as "democracy," "human rights" and "Taiwan independence." Attempts to enter those words were said to generate a message saying the language was prohibited.
MSN Spaces, which offers free blog space, is connected to Microsoft's MSN China portal. The portal was launched on May 26, and some 5 million blogs have since been created, Microsoft said.
China's government encourages Internet use for business and education but tries to ban access to material deemed subversive.
It also recently demanded that Web site owners register with authorities by June 30 or face fines.
Chinese censors scour Internet bulletin boards and blogs for sensitive material, and block access to violators. Sites that let the public post comments are told to censor themselves or face penalties.
Sohn said heavy government censorship is accepted as part of the regulatory landscape in China, and the world's largest software company believes its services still can foster expression in the country.
"Even with the filters, we're helping millions of people communicate, share stories, share photographs and build relationships. For us, that is the key point here," he said.
Tala Dowlatshahi, a spokeswoman for the international media watchdog group Reporters Without Borders, said such arrangements are common when large technology companies do business in China.
Local journalism is essential.
Give directly to The Spokesman-Review's Northwest Passages community forums series -- which helps to offset the costs of several reporter and editor positions at the newspaper -- by using the easy options below. Gifts processed in this system are not tax deductible, but are predominately used to help meet the local financial requirements needed to receive national matching-grant funds.
Subscribe now to get breaking news alerts in your email inbox
Get breaking news delivered to your inbox as it happens.
---