News > Features
So, Paris plans to retire in two years? That's cool
Tue., June 14, 2005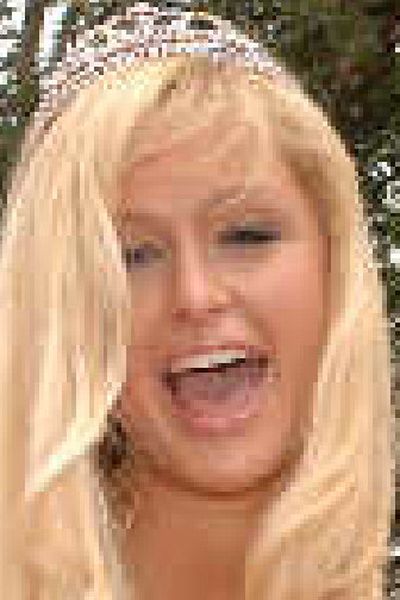 Paris Hilton plans to give up public life for family life. The 24-year-old hotel heiress, star of "The Simple Life" reality series, tells Newsweek magazine she plans to retire from the entertainment business in two years.
By that time, she expects to have a child with her fiance, Paris Latsis.
"I don't enjoy going out anymore," Hilton says. "It's such a pain. It's everyone saying, 'Let's do a deal! Can I have a picture?'
"I'm just, like, 'These people are such losers. I can't believe I used to love doing this.' "
When she was younger, Hilton adds, "I thought it was cute to play a dumb blonde. On TV, I do it because it's funny.
Now, she says, "I consider myself a businesswoman and a brand."
Hilton and her mother, Kathy, were the grand marshals Sunday at the Los Angeles Gay, Lesbian, Bi-Sexual and Transgender Pride Parade.
Kathy Hilton's own reality show, "I Want to Be a Hilton," premieres June 21 on NBC.
Destiny's Child meets its fate
The multiplatinum-selling R&B trio Destiny's Child is calling it quits, announcing it will disband after a world tour ends this fall.
"After a lot of discussion and some deep soul-searching, we realized that our current tour has given us the opportunity to leave Destiny's Child on a high note, united in our friendship and filled with an overwhelming gratitude for our music, our fans, and each other," members said in a statement.
Many had expected the group would end after Beyonce Knowles won five Grammys with her 2003 solo debut, "Dangerously in Love."
Floyd back in the pink
Organizers of the London Live 8 concert said Sunday that the members of the British rock band Pink Floyd will reunite for the first time in more than two decades at next month's Live 8 anti-poverty concert in London.
Guitarist David Gilmour, drummer Nick Mason, bass player Roger Waters and keyboard player Richard Wright have not performed on stage together since 1981. Waters, the group's founder, split with the rest of the band after a falling-out in the 1980s.
Someday, Britney – maybe someday
Britney Spears has a parting gift for fans of her UPN reality show: the world premiere of the video for her new single, "Someday (I Will Understand)."
The video will be shown during the one-hour series finale of "Britney and Kevin: Chaotic" tonight at 8 (cable channel 24 in Spokane, 16 in Coeur d'Alene).
"Chaotic" has featured the courtship, engagement and wedding of Spears and Kevin Federline through home videos, shot mostly by the couple with their own camera.
In the finale, titled "Veil of Secrecy," Spears and Federline reveal how they surprised even their family and friends with a private wedding ceremony last September.
Marriage a walk on the beach? Get a clue
Alicia Silverstone and her boyfriend of eight years, rock singer Christopher Jarecki, exchanged wedding vows while barefoot on the beach Saturday in Lake Tahoe.
Silverstone, 28, played Valley Girl-with-a-heart-of-gold Cher Horowitz in the 1995 film "Clueless." Her screen credits also include "The Babysitter" and "Beauty Shop."
The birthday bunch
Actor Gene Barry is 82. Actress Marla Gibbs is 74. Businessman-TV personality Donald Trump is 59. Actor Eddie Mekka (Carmine on "Laverne and Shirley") is 53. Actor Will Patton is 51. Singer Boy George is 44. Actress Yasmine Bleeth is 37. Actress Traylor Howard is 34. Actor Daryl Sabara ("Spy Kids") is 13.
Local journalism is essential.
Give directly to The Spokesman-Review's Northwest Passages community forums series -- which helps to offset the costs of several reporter and editor positions at the newspaper -- by using the easy options below. Gifts processed in this system are not tax deductible, but are predominately used to help meet the local financial requirements needed to receive national matching-grant funds.
Subscribe now to get breaking news alerts in your email inbox
Get breaking news delivered to your inbox as it happens.
---