News > Pacific NW
Cantwell discloses assets worth at least $3.4 million
Wed., June 15, 2005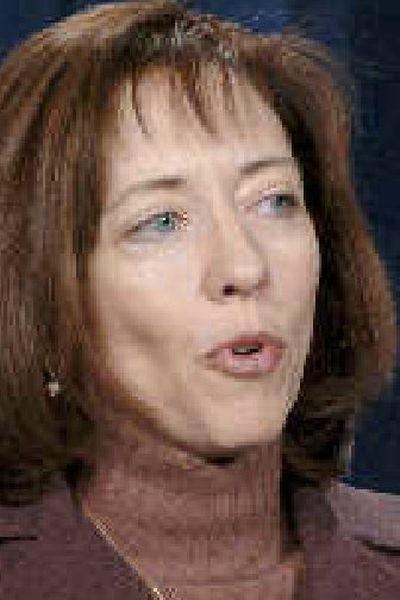 WASHINGTON – With assets totaling at least $3.4 million last year, Democratic Sen. Maria Cantwell of Washington state remains in the Senate millionaires' club, a new financial disclosure shows.
Cantwell's assets could be worth as much as $7.4 million, depending on the value of her stock in RealNetworks Inc., the once-thriving Internet media company that helped her spend $10 million of her own money for her closely fought 2000 Senate race.
The company's stock has declined dramatically in recent years, lowering Cantwell's overall net worth. It closed at $5.13 a share Tuesday – down from nearly $100 a share at the height of the dot-com boom in the late 1990s.
The information about Cantwell's assets was included in financial disclosures released Tuesday. The reports, which broadly chart senators' financial holdings but don't pinpoint their exact net worths, also show senators' outside sources of income, gifts and travel paid by private interests. Senators earned $158,100 last year, although salaries for leaders were higher.
Washington state's other senator, Democrat Patty Murray, listed assets ranging from $350,000 to $800,000.
While Murray remains the least wealthy of the four senators from Oregon and Washington, her finances brightened a bit from last year, when she had assets worth a maximum of $750,000.
Cantwell's total assets ranged from $2 million to $10 million in 2003.
Cantwell, 46, of Edmonds, Wash., trails Sen. Gordon Smith, R-Ore., who once again was the wealthiest senator from the Pacific Northwest last year, the reports show.
Smith and his wife, Sharon, reported assets ranging from $8 million to $37 million, mostly from the frozen vegetable processing company Smith owns.
The financial disclosure form, which covers 2004, shows Cantwell owes U.S. Bank between $100,001 and $250,000. A spokeswoman said Cantwell recently paid off the loan, one of several she took to finance her 2000 campaign, in which she narrowly unseated Republican Slade Gorton.
Cantwell's 2000 campaign still owes her about $2.4 million, spokeswoman Charla Neuman said. Cantwell's former campaign manager, Ron Dotzauer, owes her between $15,001 and $50,000, the report shows.
Cantwell's major sources of unearned income include $5,001 to $15,000 in interest from a note receivable from the 2000 Senate campaign.
Murray, 54, of Seattle, reported her Senate salary as her main income. Her largest asset was her husband Rob's retirement plan, which was worth between $250,001 and $500,000. Rob Murray is a consultant for Seattle-based SSA Marine, formerly known as Stevedoring Services of America, which loads and unloads ships in Puget Sound.
Murray also listed assets of $15,001 to $50,000 apiece in three Fidelity investment funds held by her husband, and similar amounts in separate Washington Mutual equity income fund accounts held by herself and her husband, and a U.S. Senate federal credit union savings account.
Local journalism is essential.
Give directly to The Spokesman-Review's Northwest Passages community forums series -- which helps to offset the costs of several reporter and editor positions at the newspaper -- by using the easy options below. Gifts processed in this system are not tax deductible, but are predominately used to help meet the local financial requirements needed to receive national matching-grant funds.
Subscribe now to get breaking news alerts in your email inbox
Get breaking news delivered to your inbox as it happens.
---