News > Nation/World
Bush opposes bill to overhaul U.N.
Thu., June 16, 2005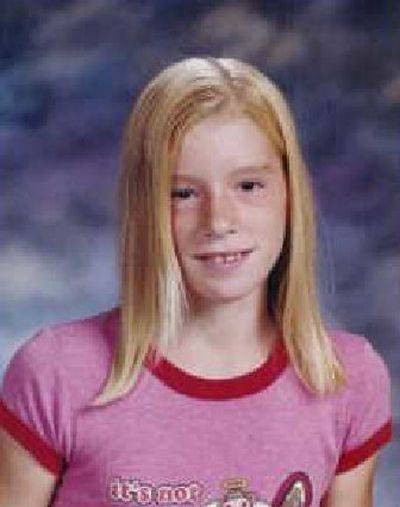 Washington The Bush administration told Congress on Wednesday it opposes a bill to overhaul the way the United Nations works, citing a requirement that the United States withhold dues if the world body fails to make changes.
The bill, sponsored by Rep. Henry Hyde, R-Ill., chairman of the House International Relations Committee, was to be debated by the House today. The bill would require the United States to withhold up to 50 percent of U.S. dues if the United Nations failed to put in place specific changes.
Hyde says threats of losing dues is the only way to get changes.
Jet carrying bombs crashes in back yard
Yuma, Ariz. A Marine Harrier jet carrying four 500-pound bombs crashed Wednesday in a residential neighborhood, forcing the evacuation of 1,300 people. There were no reports of injuries and the pilot ejected safely, officials said.
The jet was coming in for a landing at Marine Corps Air Station-Yuma when it crashed in the back yard of a home about a mile from the base. It was also carrying 300 rounds of 25-milimeter ammunition.
About 1,300 people were being evacuated. Yuma is about 185 miles southwest of Phoenix near the Mexican border.
Former trooper kills estranged wife, self
Middletown, Conn. A former state trooper killed his estranged wife, wounded her divorce lawyer and fatally shot himself Wednesday outside the courthouse where they were to appear for a hearing, police said.
Donna Bochicchio, 43, was pronounced dead in a parking garage behind Middletown Superior Court and retired trooper Michael Bochicchio Jr., 47, died at a hospital Wednesday, a hospital spokeswoman said.
Attorney Julie Porzio, 42, who represented Donna Bochicchio, was in serious but stable condition with wounds to her face and arm.
According to court records, Michael Bochicchio filed for divorce in 2003. They'd fought over money and the kids.
Parents seek custody of cancer-stricken girl
Corpus Christi, Texas A mother seeking the return of her cancer-stricken daughter testified Wednesday she is anxious to resume treatment for her daughter and will follow doctors' advice.
Katie Wernecke, 13, was placed in foster care this month by Child Protective Services, which said her parents were endangering her welfare by refusing further treatment for her Hodgkin's Disease, a type of cancer that involves the lymph nodes.
The family said they believed the cancer had been eliminated.
Michele Wernecke fled with Katie after a CPS worker said they'd take custody of the child if the family refused treatment.
A doctor testified he believed the cancer had returned.
Police arrest almost 200 illegal immigrants
Boston Nearly 200 illegal immigrants who were ordered deported for committing crimes were arrested during a six-day sweep across New England, authorities said.
Dozens of federal, state and local police began a search Friday for about 200 people targeted in the sweep. By Wednesday afternoon, they had arrested at least 187 illegal immigrants.
Those arrested had served prison time for crimes including attempted murder, rape, child molestation and arson, police said.
Many illegal immigrants aren't immediately deported after serving time because federal officials aren't told of their release.
Local journalism is essential.
Give directly to The Spokesman-Review's Northwest Passages community forums series -- which helps to offset the costs of several reporter and editor positions at the newspaper -- by using the easy options below. Gifts processed in this system are not tax deductible, but are predominately used to help meet the local financial requirements needed to receive national matching-grant funds.
Subscribe now to get breaking news alerts in your email inbox
Get breaking news delivered to your inbox as it happens.
---