News > Nation/World
House vote says 'no' to halting medical marijuana prosecutions
Thu., June 16, 2005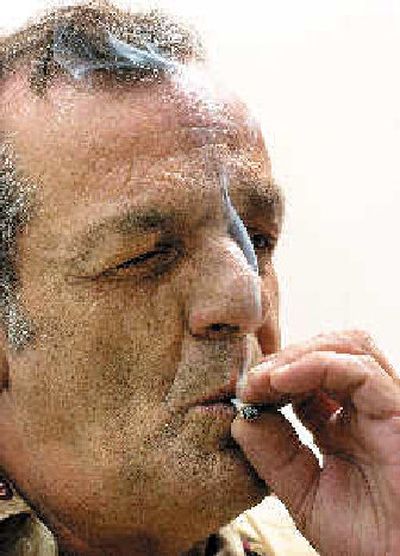 WASHINGTON – Yes, the government can make a federal case out of medical marijuana use, the House said Wednesday.
Less than a week ago, the Supreme Court ruled that the government can prosecute medical marijuana users, even when state laws permit doctor-prescribed use of the drug. In response, the House rejected a bid by advocates to undercut the decision.
By a 264-161 vote, the House turned down an amendment that would have blocked the Justice Department from prosecuting people in the 10 states where the practice is legal.
Advocates say it is the only way that many chronically ill people, such as AIDS and cancer patients, can relieve their symptoms.
"It is unconscionable that we in Congress could possibly presume to tell a patient that he or she cannot use the only medication that has proven to combat the pain and symptoms associated with a devastating illness," said Rep. Maurice Hinchey, D-N.Y.
Opponents of the amendment said it would undercut efforts against abuse of marijuana. They said Marinol, a government-approved prescription drug that contains the active ingredient in marijuana, offers comparable relief. "Marijuana has never been proven as safe and effective for any disease," said Rep. Mark Souder, R-Ind. "Marijuana can increase the risk of serious mental health problems, and in teens, marijuana use can lead to depression, thoughts of suicide, and schizophrenia."
The vote came as the House debated a $57.5 billion bill covering the departments of Commerce, Justice and State. Proponents of medical marijuana hoped to gain momentum after the high court's ruling.
Local journalism is essential.
Give directly to The Spokesman-Review's Northwest Passages community forums series -- which helps to offset the costs of several reporter and editor positions at the newspaper -- by using the easy options below. Gifts processed in this system are not tax deductible, but are predominately used to help meet the local financial requirements needed to receive national matching-grant funds.
Subscribe now to get breaking news alerts in your email inbox
Get breaking news delivered to your inbox as it happens.
---