News > Spokane
Plea gives Carr 2 1/2 to 3 years
Thu., June 16, 2005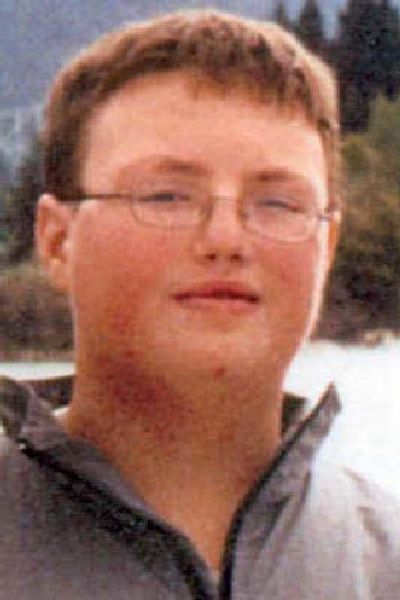 Ferris High School English teacher Michelle Klein-Coles had some questions for her former student, Jacob D. Carr, when the 15-year-old admitted Wednesday in Spokane County Juvenile Court that he attempted to kill her.
"Why did you have access to a loaded, unlocked gun?" Klein-Coles asked. "What did you think killing me and then yourself would solve? Why would you ever decide to do something like this?"
Fortunately, the questions were rhetorical. Carr had no answers.
"All I can think of pretty much to say is I am sorry for anyone who has been affected," Carr said. "I'm glad I didn't go through with it all. It was a pretty dumb mistake. I just hope I can live life better when I get out."
Carr pleaded no contest to first-degree attempted murder in exchange for dismissal of one count of theft of a firearm and one count of second-degree illegal possession of a firearm.
He said through his attorney, Ronnie Rae, that he wasn't guilty of the crime but wanted to take advantage of a plea bargain.
That still counts as a guilty plea, Judge Ellen Kalama Clark told Carr. She gave him a standard sentence of 103 to 129 weeks in a state juvenile rehabilitation center. Including a mandatory six-month "enhancement" for use of a gun, Carr faces 21/2 to three years of confinement.
Dismissal of the additional counts may have shaved a couple of months off Carr's sentence.
The conviction was Carr's second this year. He pleaded guilty in January to harassment for threatening to kill Klein-Coles in a Dec. 23 e-mail. He said at the time that he was angry because Klein-Coles told him to be quiet while allowing other students to talk in class.
Carr got angry again in March when Klein-Coles referred to him in a radio talk show about a Minnesota teenager who shot nine people to death at a high school and wounded seven before killing himself.
Carr took his stepfather's loaded .32-caliber semiautomatic pistol to Ferris on March 24 and got within six feet of Klein-Coles. He lurked unseen outside a staff room for more than an hour, fearing other adults in the room would prevent him from killing himself if he killed Klein-Coles there. Eventually, he abandoned his plan when Klein-Coles left the building while he was getting a drink of water.
Juvenile probation officer Jack Leininger said a state juvenile official will recommend sending Carr to the Maple Lane juvenile rehabilitation center in Centralia, Wash., which specializes in treating youths with "mental needs."
Carr seems immature for his age, but "what is unknown about Jacob is what is at the core of his problems," Leininger said.
He suggested, however, that two contributing factors in Carr's case and others are ready access to firearms and violent video games that desensitize players.
Deputy Prosecutor Bill Reeves joined Leininger in recommending a standard 103- to 129-week sentence. Rae asked Clark to impose 103 weeks, but Clark said state juvenile rehabilitation officials, not judges, determine how much time juveniles serve within standard ranges.
Clark heard emotional pleas from Klein-Coles' mother as well as Carr's mother, father, stepfather and one of his former teachers.
Carr's family called for counseling instead of confinement.
"He has been punished for picking up a gun already and thoughts that didn't get carried into action, thank God," his father, Dave Carr, said.
"His siblings have not been able to see him in almost three months, and that's very hard."
Stepfather Randy Howell described Carr's actions as "a cry for help."
"Jacob was frustrated, he was upset, and he needs a huge hug and he needs a lot of people to work with him and help him get through this time and understand how to deal with his problems," Howell said.
Carr's mother, Audrey Schmidt, blamed "depression and feelings of hopelessness." She said her son had never before been in trouble, and sending him to a juvenile institution with "kids who have been in trouble their whole lives" wouldn't be helpful.
"The help he needs is counseling and building positive self-esteem and being in an environment that helps him learn to cope with difficult situations and things," Schmidt said.
She cried when she told Clark how much she loves and misses her son, who has been in detention almost three months.
"As a mother, I cannot bear to see my child be put so far away, where I can't do anything to help him through this," Schmidt said.
Klein-Coles reminded the court of her own son, who is 8.
"If you had been successful, you would have left my son without his mother," she told Carr.
" … This event has scared him. It has left him worried and tense about where I am, how I am, if I am OK."
Klein-Coles said her own sense of security also was shattered when she learned that Carr test-fired a gun and waited an hour for a chance to kill her.
"I wonder whether I will ever truly feel safe again," she said.
Local journalism is essential.
Give directly to The Spokesman-Review's Northwest Passages community forums series -- which helps to offset the costs of several reporter and editor positions at the newspaper -- by using the easy options below. Gifts processed in this system are not tax deductible, but are predominately used to help meet the local financial requirements needed to receive national matching-grant funds.
Subscribe now to get breaking news alerts in your email inbox
Get breaking news delivered to your inbox as it happens.
---