Sports
'04 Rookie of the Year Kahne having less success this season
Sun., June 19, 2005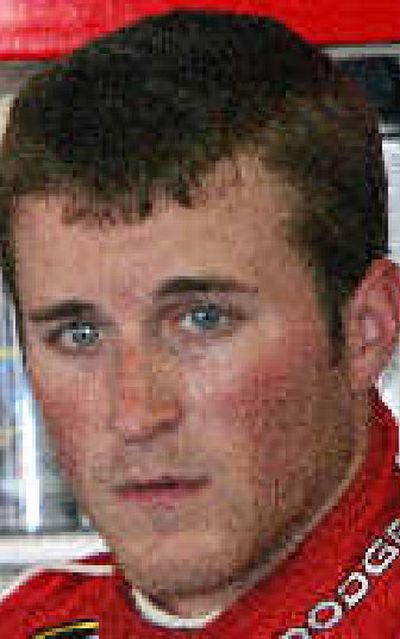 BROOKLYN, Mich. – For Kasey Kahne, each of the next 12 NASCAR Nextel Cup races is critical.
Despite finally getting his first Cup victory last month in Richmond, last year's top rookie is nowhere near where he and many others expected him to be after the first 14 races of the 2005 season.
Kahne goes into today's Batman Begins 400 at Michigan International Speedway 19th in the season standings, 571 points behind series leader Jimmie Johnson and 191 points out of 10th place.
Under the rules adopted last year, only the top 10 drivers and any others within 400 points of the leader after the first 26 races are eligible to compete for the season title in the Chase for the Nextel Cup championship over the final 10 events.
"It's pretty disappointing really to see where we're at," Kahne said Saturday before qualifying fourth for the 400-mile event on Michigan's two-mile oval. "It's not where we should be.
"But we can still turn it around and have a decent season and still have a shot at the chase if things go really well. But we definitely need to turn it around and get consistent."
It's consistency that Kahne and his No. 9 Evernham Dodge team have been missing most this season.
The 25-year-old driver from Enumclaw, Wash., has four top-five finishes so far this season but also has eight finishes of 22nd or worse.
The problem: The new Dodge Charger.
"The Charger is so different," Kahne explained. "The spoiler rules, the tire rules, everything hurt the Dodges more than anybody else. The Fords are obviously the best car out there, and the Chevrolets are right with them, and the Dodges are a little behind.
"You'll have one Dodge run good one week and the next week that Dodge won't be running as well. That's how it's been all year, and we're really inconsistent compared to all of them."
Team owner Ray Evernham, who also fields Chargers for Jeremy Mayfield, 13th in the points, agrees, but is optimistic that Evernham Motorsports can get things turned around.
"We have speed but we don't have it consistently," Evernham said. "We've been inconsistently fast, which is better than being consistently slow. But we've got to just keep working on our program to get it right.
"You know, Jeremy's right there at the tail end of things and I think the team is performing basically at the same level as last year. And Kasey's kind of been all over the map. Jeremy's sure got a shot at (the Chase) and Kasey's not out of it yet."
Local journalism is essential.
Give directly to The Spokesman-Review's Northwest Passages community forums series -- which helps to offset the costs of several reporter and editor positions at the newspaper -- by using the easy options below. Gifts processed in this system are not tax deductible, but are predominately used to help meet the local financial requirements needed to receive national matching-grant funds.
Subscribe to the sports newsletter
Get the day's top sports headlines and breaking news delivered to your inbox by subscribing here.
---