Sports > Outdoors
EWU leads way in outdoor-management courses
Sun., June 19, 2005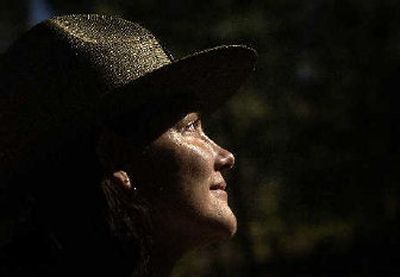 Montana State University might seem to have the edge in outdoor recreation, considering Bozeman's proximity to wilderness, whitewater, ski slopes, fishing, hunting and other wild pursuits.
Eastern Washington University, however, has the edge in outdoor recreation as a major course of study.
For more than 20 years, EWU has offered a curriculum in outdoor recreation management that's prepared students for important and fulfilling outdoor jobs around the world.
Montana State doesn't offer recreation as a major course of study, although MSU-Billings earlier this year announced it has taken the first steps toward offering outdoor recreation as a minor and major course of study.
This spring, the school offered a three-credit course on outdoor recreation which, its teacher emphasized, will not be a class in backpacking. The class will provide a history of outdoor recreation, social influences and trends on the pastime, as well as land-use issues, professor Adam Sundstrom said.
That's the sort of professional foundation EWU recreation professors have been developing at the Cheney campus for decades.
Rene Wiley used that no-nonsense foundation to launch a recreation-based career with Washington state Department of Parks and Recreation.
"Eastern stood out because it was an accredited program," said Wiley. "So many recreation programs are lame because all they do is backpack and kayak and play. I wanted more, including the business side of recreation."
Her instincts were good. After getting her recreation management degree in 1993, Wiley worked her way through state parks positions to be named the manager of Riverside State Park last year at the age of 39.
Other EWU recreation program achievers include Mike Aho, who manages the outdoor program for Spokane Parks and Recreation.
"I have so many students that have gone on to get great jobs," said Paul Green, EWU recreation professor. "They find all sorts of niches managing private outdoor adventure programs or military outdoor recreation programs; they're all over.
"One of our graduates, Mike Sprecher, is an agent with the Fish and Wildlife Department. Some are into search and rescue management or youth group programs."
Local journalism is essential.
Give directly to The Spokesman-Review's Northwest Passages community forums series -- which helps to offset the costs of several reporter and editor positions at the newspaper -- by using the easy options below. Gifts processed in this system are not tax deductible, but are predominately used to help meet the local financial requirements needed to receive national matching-grant funds.
Subscribe to the sports newsletter
Get the day's top sports headlines and breaking news delivered to your inbox by subscribing here.
---