News > Features
Thanks to his darker side, Sunjata shines in 'Rescue Me'
Tue., June 21, 2005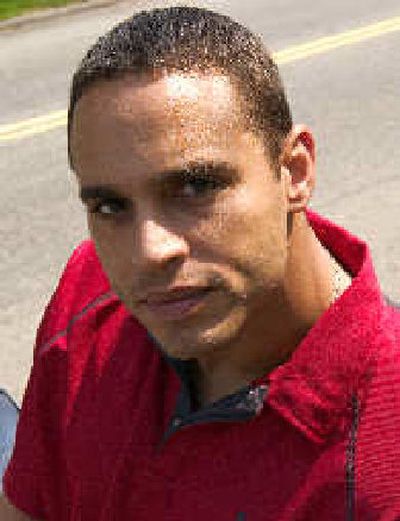 Daniel Sunjata has made up his own back story for Franco Rivera, the womanizing firefighter and single dad he plays on the FX series "Rescue Me."
"He's a first-generation Puerto Rican … (d)oesn't really speak Spanish," Sunjata says. "Grew up in a predominantly white neighborhood with Irish and Italians, so he's had to kind of fit in. …
"I'm Irish, German and African American. Growing up in predominantly white neighborhoods in Chicago, I had to go through a process, an identity crisis. I think Franco went through the same thing."
Sunjata, 33, makes it a point to get in touch with his characters' emotional life.
Like Denis Leary's haunted Tommy Gavin in "Rescue Me," which begins its second season tonight at 10, he's tapped into the complexities of these 9/11 heroes, loosely based on real firefighters.
Sunjata's portrayal of Franco is simultaneously cool and turbulent, a cocky exterior masking a troubled soul.
"I saw him on Broadway in 'Take Me Out,' so I knew he was a real live actor," says series co-creator Peter Tolan.
"He had a real confidence that we wanted for Franco, and not just sexual confidence," says Tolan. "A lot of guys came in and played right into that.
"He backed off that. He didn't lay it on too thick, just confident and collected. That was what we were looking for in the character."
"Take Me Out," about a baseball star who comes out of the closet, earned Sunjata a Tony nomination in 2003.
He's also appeared on TV's "Law & Order: SVU," "Sex and the City" and "D.C.," and had notable supporting roles in the feature films "Melinda and Melinda" and "Brother to Brother."
Sunjata's first audition for "Rescue Me" did not go well.
"Totally bombed," he says, laughing softly. "I walked out of the room thinking, 'Man, I totally blew it.' I'm talking to myself in the elevator, repeating lines that I've already delivered in the audition, like, 'I should have done it like that.'
"As soon as I hit the street, I called my agent and told him, 'If you could get me back in the room, I know I can do this.' He spoke to the casting director and the producer, and they agreed to see me a second time. They saw what they needed the second time around."
Having recently settled into a new apartment in Harlem with his girlfriend, Sunjata is again looking to do Broadway on his hiatus come fall.
He's also in talks to star in a film project about Motown legend Marvin Gaye.
"When I first heard that these particular people, that my name was in their mouths to play Marvin Gaye, I looked in the mirror and I'm like, 'I don't look like Marvin Gaye. I can't sing,' " Sunjata says.
"But meeting with them on my last trip to L.A., they told me their concept and what they saw in me that made them think I could convey the essence of who he was, so it's an enticing possibility."
The birthday bunch
Actress Jane Russell is 84. Actress Maureen Stapleton is 80. Actor Bernie Kopell ("The Love Boat") is 72. Actor Ron Ely ("Tarzan") is 67. Actress Mariette Hartley is 65. Comedian Joe Flaherty ("SCTV") is 64. Musician Ray Davies (The Kinks) is 61. Actress Meredith Baxter ("Family Ties") is 58. Actor Michael Gross ("Family Ties") is 58. Guitarist Nils Lofgren is 54. Country singer Kathy Mattea is 46. Actor Doug Savant ("Desperate Housewives," "Melrose Place") is 41. Country singer Allison Moorer is 33. Actress Juliette Lewis is 32.
Local journalism is essential.
Give directly to The Spokesman-Review's Northwest Passages community forums series -- which helps to offset the costs of several reporter and editor positions at the newspaper -- by using the easy options below. Gifts processed in this system are not tax deductible, but are predominately used to help meet the local financial requirements needed to receive national matching-grant funds.
Subscribe now to get breaking news alerts in your email inbox
Get breaking news delivered to your inbox as it happens.
---