Sports
New byline for Indians fans to watch for this season
Sun., June 26, 2005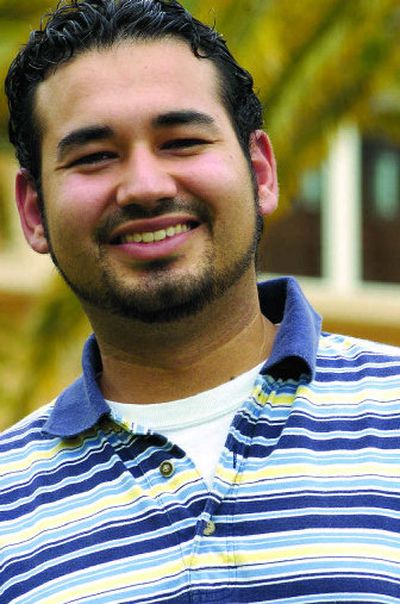 There will be a new face in the pressbox at the Spokane Indians game on Monday and a new byline in the sports section of The Spokesman-Review.
Jaime Cardenas begins his seven-week internship in the sports department and will primarily cover the Indians.
Cardenas is part of a program called the Sports Journalism Institute, which is a nine-week training and internship program for college students interested in sports journalism careers. The Institute is designed to attract talented students to print journalism through opportunities in sports reporting and editing and enhance racial and gender diversity in sports departments of newspapers nationwide.
The Sports Journalism Institute, which works with the National Association of Black Journalists (NABJ), the Asian American Journalists Association (AAJA) and the National Association of Hispanic Journalists (NAHJ), is funded by the Tribune Foundation, Hearst Newspapers, Associated Press Sports Editors and the New York Daily News.
The program, which began in 1993, has more than 120 graduates who have gone on to work at newspapers throughout the country. Last year, Washington State University student Stephen Norris went through the program and interned at the Colorado Springs Gazette.
After meeting Norris last year at the convention and seeing first-hand the impact the program had on him, I decided to look into hosting an intern. Sandy Rosenberg, the associated managing editor of Sports Illustrated, led us through the process and we were picked as one of 11 newspapers to participate this year.
Cardenas spent the last week at a crash course in sports journalism at the sports editor's annual convention in Orlando, Fla.
Breaking news situations and mock press conferences were set up and the students went to work. The also produced a convention newspaper for three days.
He grew up in Tijuana, Mexico, and learned to speak English watching Sesame Street and Tom and Jerry.
"If Oscar (the Grouch) held up a card that said 'house' on it, I would see a picture of a house on Tom and Jerry and say 'house,' " Cardenas said in his interview with The Bulletin, the convention newspaper.
Cardenas, who is a currently halfway through his junior year at Cal State Fullerton and has been a stringer for the Orange County Register and the San Diego Union Tribune, told me his dream job is to cover major league baseball.
Starting Monday, he'll get his first shot at moving up to the "bigs" along with the Spokane Indians prospects.
Local journalism is essential.
Give directly to The Spokesman-Review's Northwest Passages community forums series -- which helps to offset the costs of several reporter and editor positions at the newspaper -- by using the easy options below. Gifts processed in this system are not tax deductible, but are predominately used to help meet the local financial requirements needed to receive national matching-grant funds.
Subscribe to the sports newsletter
Get the day's top sports headlines and breaking news delivered to your inbox by subscribing here.
---