News > Pacific NW
Woman may face charges in crash
Sun., June 26, 2005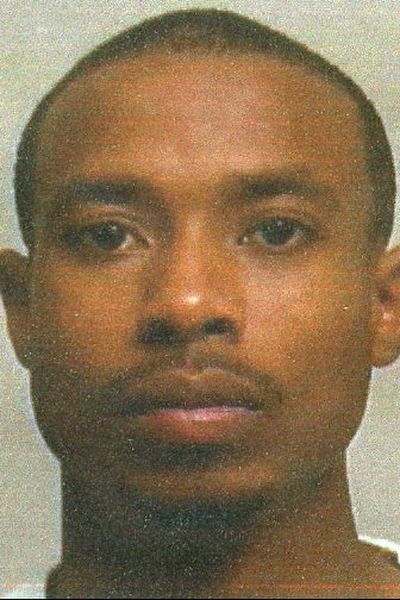 A Kettle Falls woman is under investigation after two-car crash Friday in Stevens County, according to the Washington State Patrol.
Nancy I. Cressey, 51, was driving south on Highway 395 when her 1993 Ford pickup crossed into the northbound lane at milepost 242, about 3½ miles north of Kettle Falls. She collided with a 1995 Hyundai driven by 20-year-old Crystal L. Sargent. According to the State Patrol, Sargent tried to avoid the oncoming truck, but the vehicles ended up colliding in the southbound lane. The accident happened about 5 p.m.
Both women were injured and taken to Mount Carmel Hospital in Colville, said the WSP. Sargent was treated and released, according to a hospital supervisor, but there are no records showing Cressey was admitted Friday night.
A press release from the State Patrol indicated that alcohol may have been a factor in the accident.
None injured in BNSF freight-train derailment
Nine cars and two locomotives of a freight train derailed in Colbert early Saturday, according to BNSF Railway Co.
No one was injured and no hazardous material was spilled, but the derailment affected about 100 Avista customers who lost power for several hours. One of the cars ended up leaning against a power pole, said Pat Humphries, public information officer for Spokane County Fire District 4. As a safety precaution, Avista shut off power to the pole, which affected service in the vicinity.
The accident happened at 12:07 a.m. in the area where North Little Spokane Drive runs beneath the railroad tracks, Humphries said.
The BNSF train from Chewelah was headed south to Pasco and consisted of five locomotives and 63 cars, said Gus Melonas, BNSF director of public affairs. Four of the derailed cars contained lead ingots, four others had zinc ingots and one was empty, he said.
BNSF is investigating the cause of the accident, he said.
Suspect arrested in alleged dog-house theft
A man was arrested Friday night after he was caught stealing a dog house, according to Spokane Police.
Jonathan M. Morris, 24, walked into the backyard of a home in the 1100 block of East Olympic Avenue and walked away with a plastic dog house, according to a press release.
A neighbor saw Morris and asked him what he was doing. He responded by becoming aggressive and raising his fists. The neighbor punched him twice. Meanwhile, the owner of the house came out and held Morris down until officers arrived on the scene.
Morris didn't deny taking the dog house from a fenced private residence, police said, but he complained to officers that he was assaulted.
He was booked into jail on suspicion of first-degree robbery.
Idaho man dies in crash on Highway 95
A man from Moyie Springs, Idaho, died early Saturday after a fiery car crash in Athol, according to the Idaho State Police.
Peter S. Nagy, 41, was headed north on Highway 95 at 2:26 a.m. when his vehicle left the roadway near Homestead Road. The 1988 Mazda overturned several times, ejecting Nagy before catching on fire, according to the ISP.
Nagy was transported to Kootenai Medical Center, where he died during surgery.
Man jailed after stun-gun incident
A Spokane man who allegedly used a battery-powered stun gun on a woman Friday night was arrested for assault, according to Spokane Police.
Johnnie L. Mitchell, 34, told the victim that he was an off-duty police officer and that he was arresting her for stealing a puppy from his neighbor, according to a press release.
When the woman told him she didn't know what he was talking about, the situation become confrontational and Mitchell used the stun gun, police said.
Officers found Mitchell in the backyard of a house in the 1500 block of East Decatur Avenue. He had a stun gun in his pants pocket.
Mitchell, who has a criminal record with 25 convictions, was booked into jail on suspicion of third-degree assault with a weapon. Police didn't find the dog he claimed was stolen.
Reward offered in homicide case
A cash reward is being offered for information that leads to the arrest of two men accused of participating in the killing of a man in January outside a north Spokane nightclub.
Investigators said they believe Marcus Shawnta Dansby, 22, and Marcus Lee Jacquette, 22, were involved in a gang confrontation at Spokane's Crazy 8s bar when Calvin Banks, 24, was shot and killed. More than five other people have been arrested in connection with the homicide.
Dansby, who is wanted on warrants charging him with a drive-by shooting, counterfeiting and possession of a controlled substance, is 5-foot-8 and 150 pounds.
Jacquette is 5-foot-5 and 230 pounds. He is wanted on warrants charging him with second-degree murder and delivery of a controlled substance.
The men lived at 1323 E. Bismark until they fled to Compton, Calif., after they were identified as suspects, investigators say. Detectives believe they may have returned to Spokane.
Anyone with information can call Secret Witness at 327-5111. Callers do not have to give their names to collect the reward.
Local journalism is essential.
Give directly to The Spokesman-Review's Northwest Passages community forums series -- which helps to offset the costs of several reporter and editor positions at the newspaper -- by using the easy options below. Gifts processed in this system are not tax deductible, but are predominately used to help meet the local financial requirements needed to receive national matching-grant funds.
Subscribe now to get breaking news alerts in your email inbox
Get breaking news delivered to your inbox as it happens.
---