News > Features
Disney orders fourth 'Raven' series, movie
Mon., June 27, 2005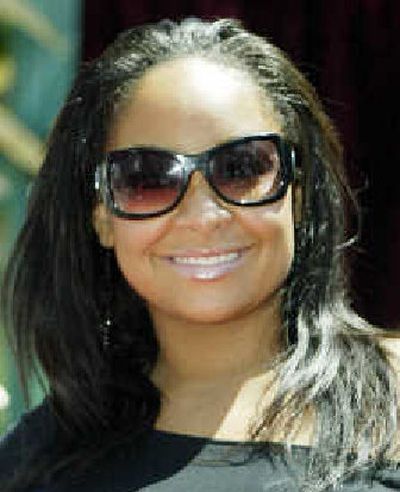 Lizzie who?
Once the dominant show for the Disney Channel, "Lizzie McGuire" has been far surpassed by the sitcom "That's So Raven."
"It is our most successful series," said Disney Channel president Rich Ross. "It has taken us where we got with 'Lizzie' and ratcheted it up to another level."
Consider this:
"The cable channel has ordered a fourth season of the popular comedy series built around Raven – formerly known as Raven-Symone – the kid star of "The Cosby Show" as a teenager who happens to be a psychic.
It's the first time in the Disney Channel's history that it has gone beyond three seasons for an original series.
"Disney has ordered a "That's So Raven" original movie for 2007 and executives recently cut a deal for "The Cheetah Girls II," an original film starring Raven as one of a quartet of young women singers based on the book series of the same name.
"And the "Raven" product line is being significantly expanded, including a new fragrance.
Production on the fourth season of "That's So Raven" begins next month. And when it stops, there will be 100 episodes (65 has been the cutoff before). The Disney Channel will roll out the 22 new episodes over the next two years.
"The ratings are unbelievable, and from the start Raven wanted to keep going. She believes there are more stories to tell," Ross said.
"It's also thrilling for us to show diversity," he added. "In the old days with a series, if you had an African American star, it became, code-named urban. … Raven couldn't be the franchise she is today if it was just driven by one ethnic group."
It helps that Raven has been acting for 16 years – she's 19 now – and has a handle on the business. She'll become a producer in the fourth season.
"And we're not saying we're finished at 100 (episodes)," said Ross. "We'll stop when Raven wants to stop or do something else."
Local journalism is essential.
Give directly to The Spokesman-Review's Northwest Passages community forums series -- which helps to offset the costs of several reporter and editor positions at the newspaper -- by using the easy options below. Gifts processed in this system are not tax deductible, but are predominately used to help meet the local financial requirements needed to receive national matching-grant funds.
Subscribe now to get breaking news alerts in your email inbox
Get breaking news delivered to your inbox as it happens.
---