News > Idaho
State senator joins race for Congress seat
Thu., June 30, 2005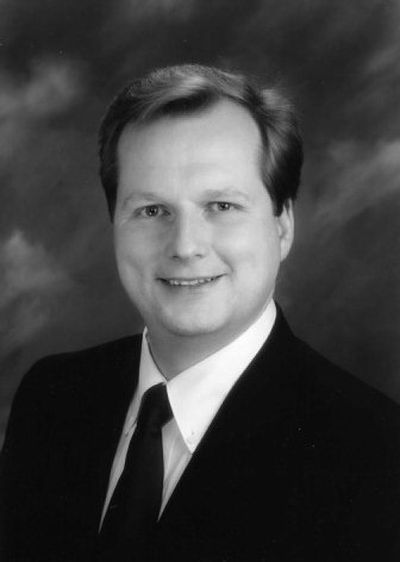 Now that Idaho Congressman Butch Otter has decided to run for governor next year, candidates are starting to line up to take his place in the nation's capital.
Skip Brandt, a Republican state senator from Kooskia, flew around the state Wednesday with former Congresswoman Helen Chenoweth-Hage to announce his candidacy in the 1st Congressional District.
"I have never endorsed a candidate before," Chenoweth-Hage said during the first stop on the announcement tour in Sandpoint. "I've watched him work on the issue of water and was drawn by his commitment to basic principles. … He went to war, sometimes against his own party."
Brandt made a name for himself in the Idaho Legislature as a leading opponent of the Nez Perce water rights agreement. The agreement had already been passed by Congress and signed into law by President Bush, and only needed the approval of the Idaho Legislature and the Nez Perce Tribe.
The water agreement called for the tribe to drop its claim to nearly all the water in the Snake River Basin. In exchange, it would receive annual rights to 50,000 acre-feet of water in the Clearwater River, plus $80 million in cash and land, as well as a pledge from federal and state agencies to provide tens of millions of dollars for fish habitat and other environmental improvements.
Brandt opposed the agreement, saying it infringed on private property rights and was too expensive. The Legislature approved it.
On Wednesday, he reiterated his basic view that "private property rights are one of the most important things people have."
Brandt said he was motivated to get into politics every time he ran into bureaucratic problems, first as a home builder with the Kooskia City government, and later as the Kooskia mayor when the city was trying to get a road project done that involved the Idaho Department of Transportation.
He's currently chairman of the Senate Transportation Committee where he voted against the governor's ambitious highway bonding proposal.
"Politics is not a bystander's sport," he said.
Brandt wants to stop illegal immigration and overhaul the Endangered Species Act so "farmers, ranchers, loggers and landowners are not the species most endangered."
He supports the war in Iraq and has no opinion yet on the administration's plans to overhaul Social Security.
Other candidates running for the 1st Congressional District seat are state Sen. Sheila Sorensen, R-Boise, and Idaho Water Users Association President Norm Semanko.
Local journalism is essential.
Give directly to The Spokesman-Review's Northwest Passages community forums series -- which helps to offset the costs of several reporter and editor positions at the newspaper -- by using the easy options below. Gifts processed in this system are not tax deductible, but are predominately used to help meet the local financial requirements needed to receive national matching-grant funds.
Subscribe now to get breaking news alerts in your email inbox
Get breaking news delivered to your inbox as it happens.
---