News > Features
Just consider it a sneak preview of 'The Massacre'
Wed., March 2, 2005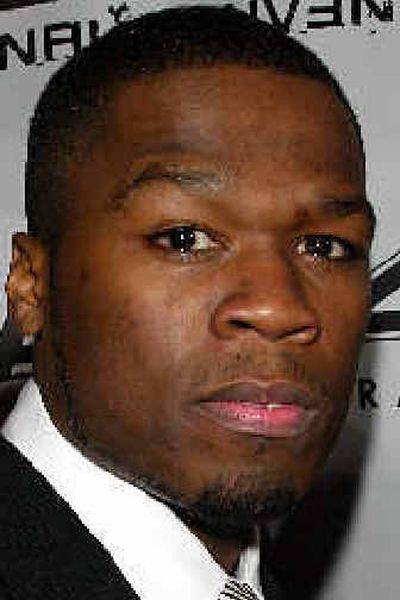 ANOTHER DAY, ANOTHER FEUD for 50 Cent – this time with his own protege, the best-selling rapper The Game. Actually, make that former protege.
In an interview on New York hip-hop radio station Hot 97 Monday night, 50 announced that he was kicking The Game out of his G-Unit clique because of disloyalty – for refusing to take his side in his latest verbal battles with such other rappers as Fat Joe, Nas and Jadakiss.
"Every record he's selling is based on me being on his record with him," he said of The Game.
Meanwhile, a shooting occurred outside the radio station, wounding one man. Investigators suspect associates of The Game, including the victim, heard the radio comments and went to the station, where they were confronted by members of 50's crew.
50 Cent, who was inside the station when the shooting occurred, releases his highly anticipated new album, "The Massacre," on Thursday.
Things sure do get hot at 97
Rapper Lil' Kim went on trial Tuesday, accused of lying to a grand jury investigating a previous shooting at New York's Hot 97 radio station. She faces perjury and conspiracy charges that carry up to 30 years in prison.
Authorities say the 2001 shooting occurred as Lil' Kim's entourage was leaving the station and rival rap group Capone-N-Noreaga was arriving. One man in the rival group's entourage was wounded.
In September, one of her former bodyguards was sentenced to a dozen years in prison after he admitted firing a gun at least 20 times in the incident.
Berry's still attracting the nuts
A three-year restraining order has been issued against a man who sent threatening letters to Halle Berry.
Robert Sawyer was ordered to stay 100 yards away from Berry and to keep the same distance from her home, work and vehicle. He's also prohibited him from contacting the actress by phone, mail or e-mail.
Court filings claim Sawyer's letters talk about a romantic relationship he believes he has with her.
Last June, another man who imagined he and Berry were engaged was ordered to stay away from her.
Own lawyer? He hasn't got a prayer
A drifter accused of stalking Mel Gibson is serving as his own lawyer in a trial in which the actor-director is expected to appear as a witness.
Zack Sinclair was arrested in September after going to the gate of Gibson's Malibu estate several times and asking to pray with the "Passion of the Christ" director.
Sinclair was again arrested in October for violating a court order to stay away from Gibson and his family.
Too much passion of the Portman
Natalie Portman says filming a kissing scene at Jerusalem's Western Wall – the holiest place where Jews can pray – for her upcoming "Free Zone" was a mistake.
"I really don't want to offend anyone's beliefs or impose anything on anyone, and it was mistaken to do it," she told "Access Hollywood."
The 23-year-old Israeli-born actress and her crew were confronted by ultra-Orthodox Jewish worshippers last week while filming the scene.
The birthday bunch
Bluegrass musician Doc Watson is 82. Actor John Cullum ("Northern Exposure") is 75. Singer Lou Reed is 63. Actress-comedian Laraine Newman is 53. Singer Jay Osmond (The Osmonds) is 50. Drummer John Cowsill (The Cowsills) is 49. Singer Jon Bon Jovi (Bon Jovi) is 43. Rapper-actor Method Man is 34. Singer Chris Martin (Coldplay) is 28. Actor Robert Iler ("The Sopranos") is 20.
Local journalism is essential.
Give directly to The Spokesman-Review's Northwest Passages community forums series -- which helps to offset the costs of several reporter and editor positions at the newspaper -- by using the easy options below. Gifts processed in this system are not tax deductible, but are predominately used to help meet the local financial requirements needed to receive national matching-grant funds.
Subscribe now to get breaking news alerts in your email inbox
Get breaking news delivered to your inbox as it happens.
---