Sports
Zags take hot streak into tourney
Thu., March 3, 2005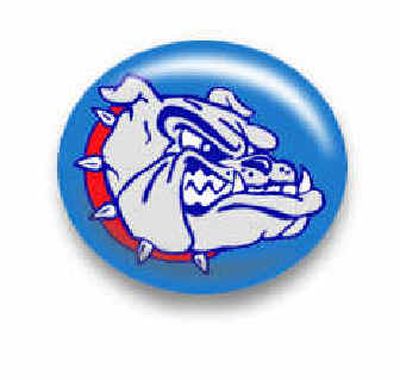 The numbers are staggering for the Gonzaga women's basketball team.
The Bulldogs, 25-2 overall with a 21-game winning streak and ranked in the Top 25 in both major polls, head into the West Coast Conference Tournament at Santa Clara today after posting the second perfect record in conference history.
In winning those 14 games, the Bulldogs won by an average of 18 points with only three road games decided by less than 10 points.
So it would seem to reason only the Bulldogs can stop the Bulldogs from winning three straight games and advancing to the NCAA Tournament for the first time.
But if the other seven WCC coaches think GU lacks motivation, they should think again.
Should the Zags win the televised championship game Sunday afternoon, they'll accomplish three more goals besides the NCAA prize.
With 28 wins, they'll tie the school record set in 1984-85 when GU was a NAIA member. The winning streak would be 24, matching the 1996-97 Portland team. They would be the only conference team to win 17 WCC games because the Pilots lost in the championship game of the WCC tournament after their perfect season.
"The winning streak is an awesome thing," said GU senior Shannon Mathews, named the WCC Player of the Year earlier this week. "I think we're most proud of the 14-0 in conference. I don't think it's any additional pressure going into the tournament. Instead it's more of a goal to not only be the second team in WCC history to go 14-0, but make our own history and go 17-0 and win the conference tournament."
"I'm really excited about the tournament," WCC Coach of the Year Kelly Graves said. "I've been very proud of this team. It's been one of those magical seasons up to this point."
The Bulldogs play Portland (6-21) in Game 2 this afternoon, 30 minutes after the noon opener. GU beat the Pilots 81-35 in the regular-season finale Saturday night and by 11 in Portland.
"I told the team it's going to be a lot more difficult the next time," Graves said. "Jim (Sollars) is a smart coach, he's a good coach, he's a veteran, he's crafty. He'll have those kids ready. That son of a gun knocked me off before when we were a high seed when I was at Saint Mary's. Our kids have the ability to focus. We're not going to look past them."
However, Sollars didn't sound confident as he joined the other WCC coaches in singing Gonzaga's praises.
"We'll try to play Gonzaga a little tougher than we did the last two times," he said. "They played awfully well against us both times, especially this last time."
Most of the coaches pointed to Gonzaga's experience and confidence as the biggest advantages for the Bulldogs, but San Diego coach Kathy Marpe suggested a game plan.
"If any team could put a lot of pressure on them, make them play a full-court game for 40 minutes, that would be the key to beating them," she said. "They are a half-court team, but they have so many offensive sets (and) they execute them very well. They have all the different scoring (threats), so many players that can hurt you in so many ways. I don't see anyone with that kind of speed and quickness. Loyola probably has the best chance."
Even then, according Judy Wilholt, coach of the defending champion (Loyola Marymount) Lions, a team would have to be near perfect.
"You've got to do a lot of things extremely well, you can't do half of these things," she said. "You have to make them make difficult shots."
The other chance, first-year Pepperdine coach Julie Rosseau said, is "lots of prayer."
With a win, Gonzaga would play the lowest remaining seed Saturday afternoon. The championship game is at 1 p.m. Sunday on Fox Sports Northwest.
Local journalism is essential.
Give directly to The Spokesman-Review's Northwest Passages community forums series -- which helps to offset the costs of several reporter and editor positions at the newspaper -- by using the easy options below. Gifts processed in this system are not tax deductible, but are predominately used to help meet the local financial requirements needed to receive national matching-grant funds.
Subscribe to the sports newsletter
Get the day's top sports headlines and breaking news delivered to your inbox by subscribing here.
---