News > Nation/World
5 people hurt, many animals killed in pet shop disaster
Sat., March 5, 2005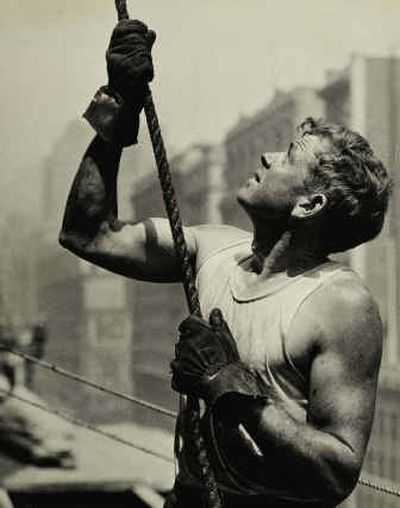 Eatontown, N.J. The roof of a pet supply store collapsed Friday after a damaged gas line exploded, injuring five people and killing many small animals, authorities said.
All five were rescued from the rubble. Four were Petco store employees and one was a construction worker who had gone in trying to help people get out, officials said.
The explosion caused more than half of the single-story store to collapse into the basement.
"A third of the roof has collapsed, there's debris all over, the glass is all blown out. This was a tremendous explosion," said Harry Conover, director of emergency management for Monmouth County.
County prosecutor Robert Honecker said the victims were hospitalized with what he described as crushing injuries. Authorities did not release their identities.
The explosion occurred as employees were evacuating customers and animals after construction workers damaged an unmarked gas line outside the store and then smelled gas, said Shawn Underwood, spokesman for San Diego-based Petco Animal Supplies Inc.
SPCA investigator Buddy Amato said hundreds of animals, mostly rodents and fish but also 40 geckos and about 70 parrots and parakeets, were in the store when it collapsed. At least 100 had been taken out alive by Friday afternoon.
As night fell, workers were building ramps through the wreckage to try to recover dozens of parrots and parakeets whose cages had fallen into unstable areas of the basement.
Four charged in theft of rare art
Lexington, Ky. Four men were indicted on robbery and art theft charges for allegedly taking rare works from a university library, including a first edition of Charles Darwin's 1859 volume on natural selection.
The men allegedly tried to sell the items to Christie's auction house in New York.
The men are accused of taking several items from the Transylvania University library, including Darwin's "The Origin of Species by Means of Natural Selection," in which he first discussed his theory of evolution.
Also taken were a two-volume natural history published in the 1500s, pencil sketches by John James Audubon done in the 1850s and an illuminated manuscript written in 1425.
N.Y. library putting images online
New York The New York Public Library is putting hundreds of thousands of its images online, allowing free personal downloads of material including maps, Civil War photos and illuminated medieval manuscripts.
The NYPL Digital Gallery will have 275,000 images available beginning Thursday, and the collection will grow to 500,000 images over the next several months, library officials announced Wednesday.
Many of the images are unique to the library, library President Paul LeClerc said.
The images should get wide use, whether by "a historian studying the Revolutionary War, a scenic designer researching old New York neighborhoods or a fashion designer looking for inspiration in vintage clothing," said David Ferriero, the library's Andrew W. Mellon director and chief executive of the research libraries.
The materials can be downloaded free for personal use. Use of the images for publication or in film, television or the Internet can be arranged through the library's Permissions Department.
Teacher found dead in his home
Jacksonville, Fla. A high school science teacher who failed to show up at school for two days was found dead in his home along with a marijuana-growing operation.
Police who went to check on 55-year-old Terry Hannabas found him dead in the bathroom. Foul play is not suspected, but authorities have not determined a cause of death.
Police found marijuana growing in two bedrooms of the house. They seized 76 marijuana plants, scales, an odor elimination device, rolling papers, a bong, several pipes and three tanks of carbon dioxide.
Hannabas worked for the school district for 21 years.
He called in sick last week, but didn't call or come in Monday and Tuesday, prompting school officials to request a police check.
Local journalism is essential.
Give directly to The Spokesman-Review's Northwest Passages community forums series -- which helps to offset the costs of several reporter and editor positions at the newspaper -- by using the easy options below. Gifts processed in this system are not tax deductible, but are predominately used to help meet the local financial requirements needed to receive national matching-grant funds.
Subscribe now to get breaking news alerts in your email inbox
Get breaking news delivered to your inbox as it happens.
---