News > Voices
Neighbors may be really close, but don't expect any zucchini
Sat., March 5, 2005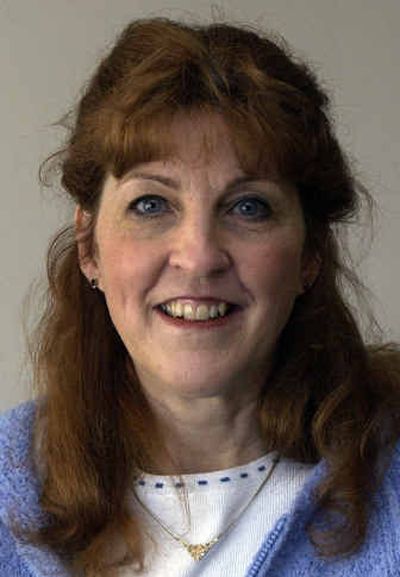 Crime is the one thing everyone was concerned would rise with the new developments that are springing up in every neighborhood.
Yes, with the passing of Spokane County's comprehensive plan and its adoption by the new city of Spokane Valley there is a marked increase in a new kind of criminal. This new garden-variety of criminal may look like your kindly neighbor.
Since we must all become city folk, rural pursuits have all been deemed nonconforming uses and are actually outlawed. Outlaw gardeners will create new havoc with ordinances.
Now don't go crowing about this because roosters are on their way out, too. According to the city, complaints about roosters are on the rise. Chickens are also viewed with suspicion. You are grandfathered in and given the right to continue keeping a horse or growing produce, but if you actually grow beyond trading a few zucchini for a couple of tomatoes, you're talking business and you can't have a business in a residential neighborhood.
All you backyard farmers who think you're going to continue your produce trading in a stealth vegetable business will have to do it under cloak of night so satellite imaging of your property doesn't show you selling your tomatoes and carrots without a license. Law-abiding citizens can't just get a business license and go legit because they aren't issuing licenses for uses they don't have a use for.
City zoning goals are to have high population of homes on tiny lots. Isn't that cozy? Close neighbors, sitting on their front porch swing, having watermelon seed-spitting contests, each sitting on their own front porch, with their neighbors only a few feet away.
You won't have to walk next door to borrow a cup of sugar. Just reach out and touch someone, and you don't even have to use your phone.
Estate chickens may be better off than people since they are allotted 3,000 square feet per chicken in Ponderosa, whereas the city planning allots only 5,000 to 6,000 square feet for home lots, regardless of how many people live there.
Then there's the bee business. Two bees or not two bees, there isn't any pollination of flowers, fruit trees or vegetables without their visit. Yet, neighborhood talk is abuzz with concerns that area beekeepers will get the sting of death from local planning.
You just can't beat city hall, they say. Having sat through a few land-use hearings, I'm always amazed at some of the project proposals that are considered to fit in neighborhoods. It's not too hard to expand on these ideas. Truth is always stranger than fiction.
Well, if less is more – less land with more houses, less services, more taxes – we certainly have less. We should be able to cash in on this new building wave.
My addle brain began thinking outside the box. An idea was fermenting. I did a quick inventory of our neighborhood. If we formed a company of all our properties, using transfer of development rights, we could transfer our high density development rights ideally, to one, large, strategically placed property situated between two very swanky planned urban developments, leaving our properties large forever.
Then, we would create a PWD, a planned Winnebago development. This would insure that our property values would go up, since we would be right next door to houses nicer than ours. It's just pure economics. We'd use the best development practices and make sure to donate some open space leaving the natural pastoral setting we've grown to love, for wildlife.
We could create a skunk petting zoo in their natural habitat. It would make pig keeping unnoticeable as the sweet scent of pastoral harmony wafted over less encroaching acres.
My only fear is those neighboring developers would show up after our application was vested and start acting like a bunch of NIMBYs. It's not easy living in the last frontier.
Local journalism is essential.
Give directly to The Spokesman-Review's Northwest Passages community forums series -- which helps to offset the costs of several reporter and editor positions at the newspaper -- by using the easy options below. Gifts processed in this system are not tax deductible, but are predominately used to help meet the local financial requirements needed to receive national matching-grant funds.
Subscribe now to get breaking news alerts in your email inbox
Get breaking news delivered to your inbox as it happens.
---